Here in Onterrible, we have been patiently enduring one of the harshest winters of recent memory. First, the worst ice storm in years coated much of southern Ontario in the days leading up to the Christmas holidays, leaving hundreds of thousands without power to cook their turkey dinners. Next a Polar Vortex swept into town, plunging temperatures to record lows and taking spirits with it. Now I love snow as much as the next good Canadian, but there's only so many mornings like this a girl can take:
With no end to the cold and snow in sight, I did what any logical, wander-luster would do. I booked a trip to Iceland.
ICELAND, you say!!? Why yes,  in just 6 short days I am leaving one Arctic tundra for another. But don't you remember what your favourite 90's teen sport comedy taught you?
It's Greenland that's covered in ice. Iceland is actually very nice.
If Gordon Bombay doesn't have you convinced, below are some of the many reasons why Iceland has captivated and called me to her shores.
1. Off-season prices
While most visitors prefer to take in Iceland's wonders during the warmer, lighter summer months, heading there during the low or shoulder season offers the same perks as other popular destination – namely, that flights and accommodations are easier on the wallet.
2. It's actually not that cold…
Thanks to the warm influence of the North Atlantic Current Average temperatures at this time of year actually hover somewhere around -2 and +2 degrees Celsius, positively balmy compared to the -20 Torontonians have been enduing this winter. So while it may be no Mexican beach vacation, Icelandic weather will actual offer a brief respite from the cold.
3. Northern lights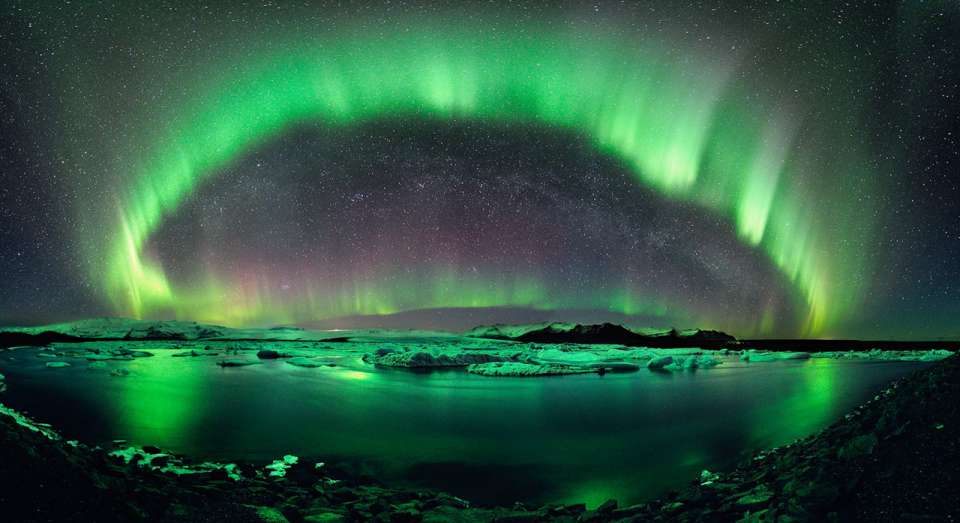 One (big) advantage of venturing to Iceland in the winter is a chance at spotting the electromagnetic light show known as Aurora Borealis. At Northern latitudes (such as Iceland, Norway, Greenland, Alaska and northern parts of Canada), the best time to see the Northern Lights is from late September to late March. Experiencing the lights first hand has been a long time dream of mine and you can bet that my eyes will be trained to the sky every night I'm there.
4. National Beer Day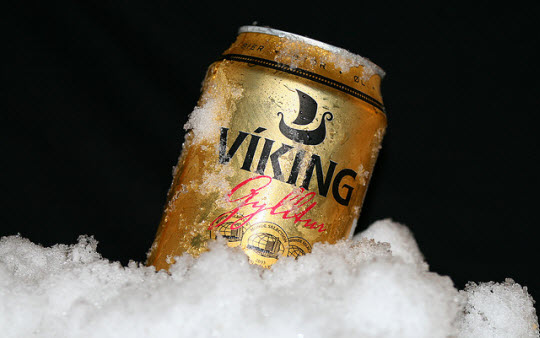 Prohibition in Iceland saw the kegs run dry from 1915 to March of 1989.  To mark the happy occasion, some Icelanders take part in a celebratory rúntur, or bar crawl, on March 1st each year. It is well known that Reykjavik can party with the best of them on a regular night, and I can't imagine what having an excuse to celebrate will do to the city.
5. Ice Climbing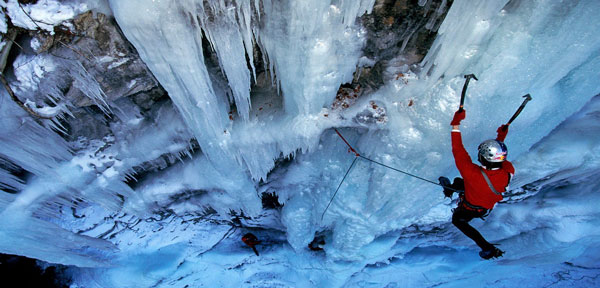 Why walk on century-old glaciers when you can scale them!? Our adventurous crew has signed up with Arcanum Glacier Tours to experience their ice climbing tour, and look forward to providing a full review!
6. There are VOLCANOS!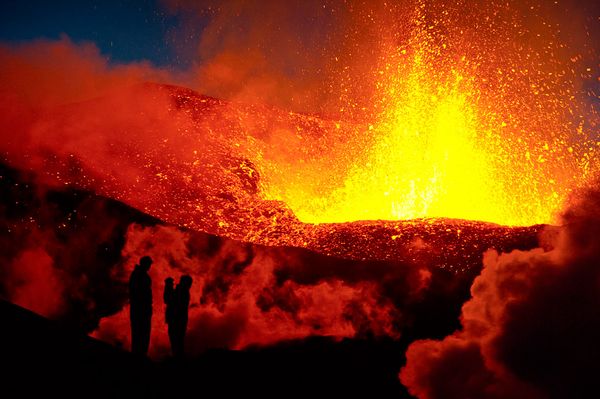 And waterfalls, and lagoons, and icebergs and all kinds of natural wonders. Same breathtaking scenery as in summer, just with a dusting of snow that I imagine can only add to the enchantment of it all.
7. Geothermal pools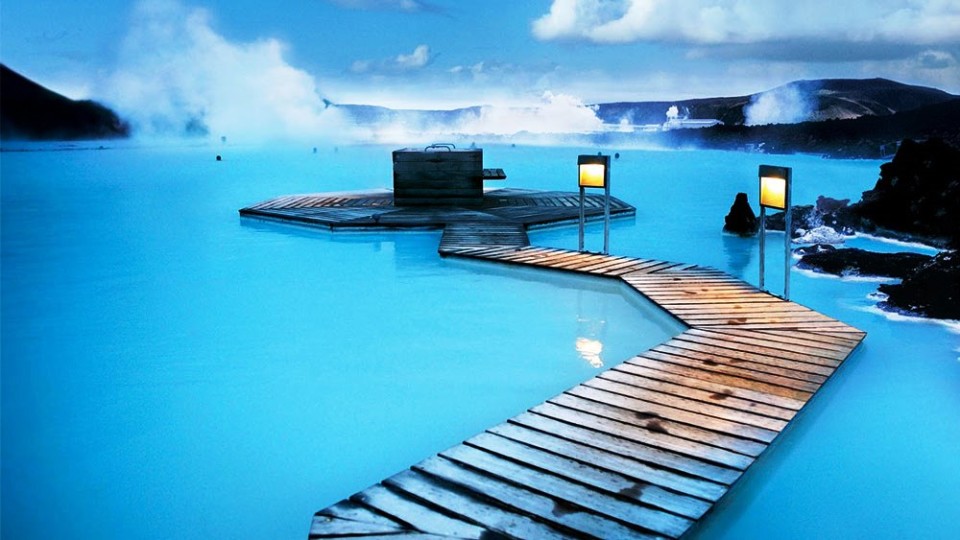 Who wants to jump into a giant pool heated by the geothermal energy from underground lava flow when it's hot outside? Ok fine, everyone does. But I'm certain it will be even more enjoyable after braving the aforementioned -2 degree weather all day.
8. Elves live there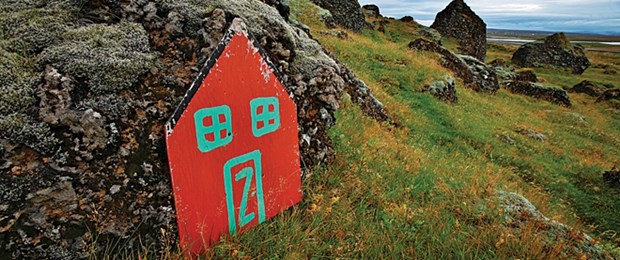 Several public polls over the years have shown that a majority of the Icelandic population believes that it is at least possible that elves exist.  As a bonafide Lord of the Rings geek, I have no problem admitting that these are my kind of people.  In fact, the Icelandic people's conviction in magic hidden amongst the mountains, hills and rivers runs so deep that the destruction of elfish habitat and buildings is a common concern for construction projects spearheaded by the Icelandic Road and Coastal Administration.
9.   …as does John Snow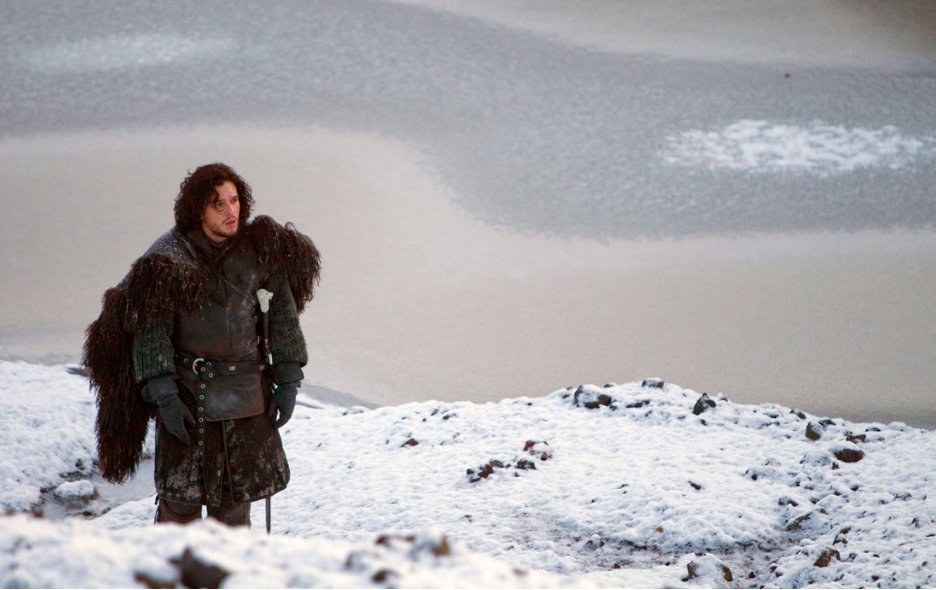 Whether you believe in the huldufólk (hidden people) or not, Iceland's whimsy is undeniable. Producers of Game of Thrones agreed, using Iceland as a backdrop to capture the otherworldliness of Beyond the Wall. Kit loved it, he told me so.      
I cannot WAIT wait to share my adventures from Iceland with you! Have you been? Any must-do sights, eats or activities that you can recommend?