With the world poised to descend on Sochi, Russia for the Olympic Winter Games, I thought it was time to share perhaps the greatest Wannabe Wanderer tale yet untold – one of unexpected events, harrowing feats and triumphant finishes, not unlike the Games themselves.
***
The year is 2008 and Kim, my best friend and partner in all sport-related crimes since meeting on the playground when we were 12, has just landed a job with the Vancouver Organizing Committee for the 2010 Olympic/Paralympic Winter Games. If I needed more of a reason to head to the west coast, it was starring me in the face. Not only would Kim have a couch in Vancouver with my name on it, her new role would give her front row seats to what promised to be a once-in-a-lifetime experience.
About a year out from the Games I booked a plane ticket and threw my name in the Olympic ticket lottery.
I remember landing to blue, sunny skies and views of the mountains stretching as far as I could see, my face plastered to the tiny airplane window. The streets below pulsed with energy. Everywhere you turned there was a pair of red Hudson Bay mittens or a maple leaf proudly displayed in a store window. Impromptu renditions of 'Oh Canada' could be heard up and down Robson Street as crowds gathered to cheer on the athletes on television screens mounted in the square.  The city had caught Olympic fever, and it was contagious.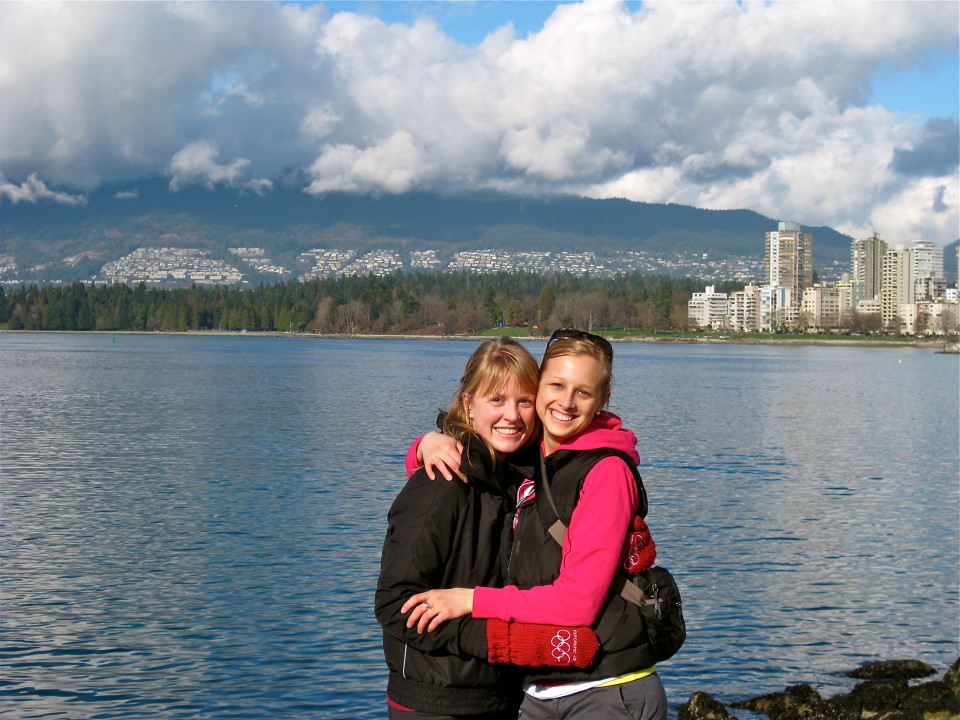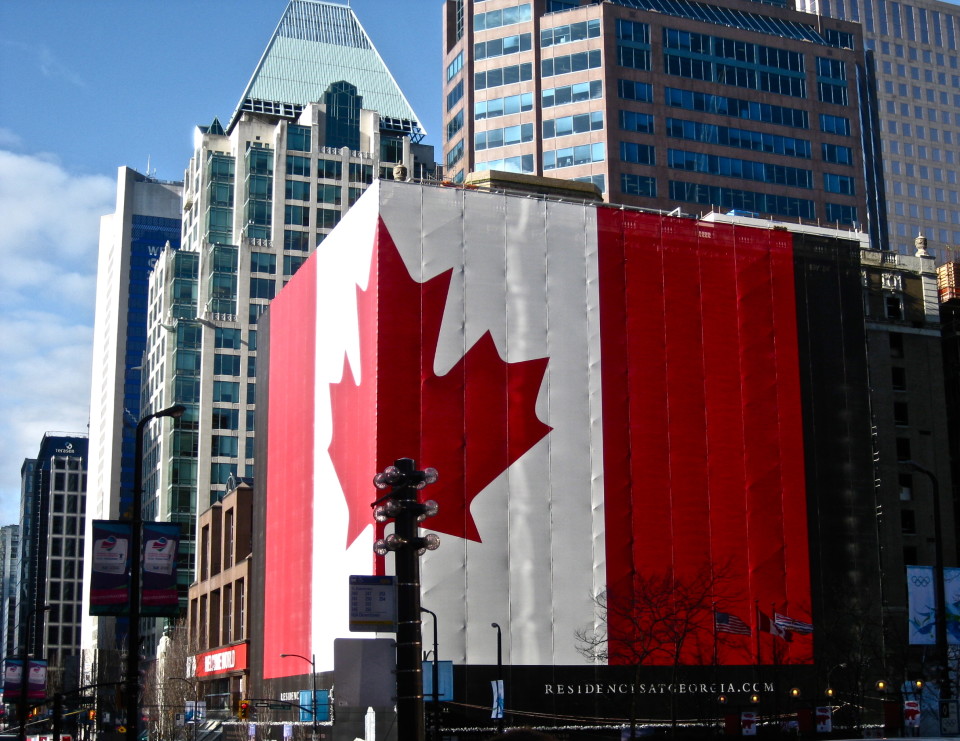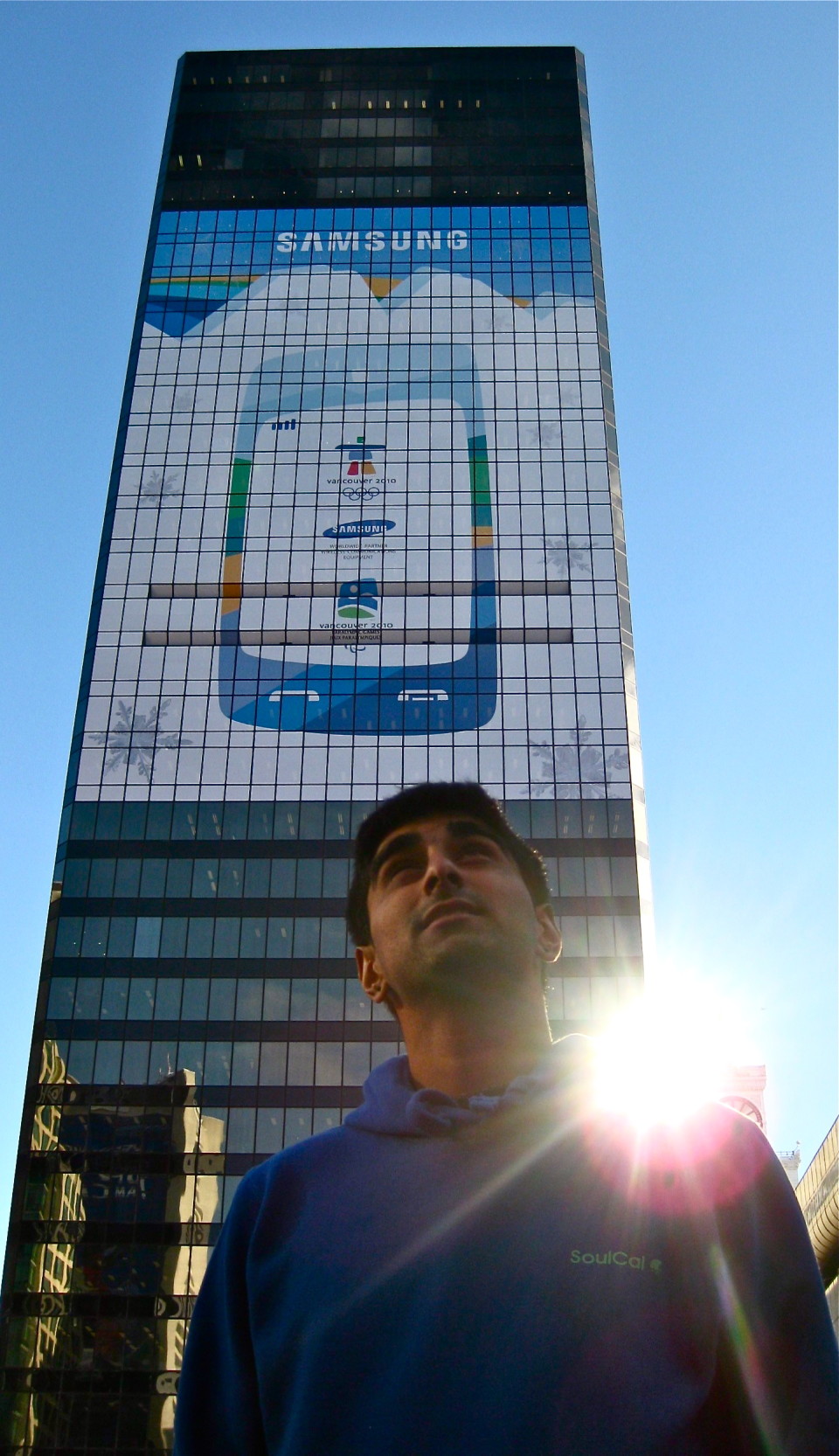 With no Olympic festivities planned until the next day, we set off in search of a Vancouver staple – sushi! Just as we began tucking into the glorious rows of spicy salmon and dynamite rolls laid out before us, the phone rings. Kim answers it and I attempt to put together the conversation from the string of excited responses to the voice on the other end of the phone. Then, a question:
Do you guys want to go to Cypress to watch the men's mogul finals? We'd have to leave like 5 minutes ago.
As soon as the resounding YES had left our mouths, it was replaced by heaps of rice and fish shovelled in as fast as we could manage. The tickets were from a colleague with extra spots on a sponsorship bus leaving from downtown in under an hour. Factoring in an obligatory stop at the apartment to pick up some Team Canada paraphernalia, we were at least 45 min away. With no taxi in sight, we did what any crazy Canuck would have done – we ran.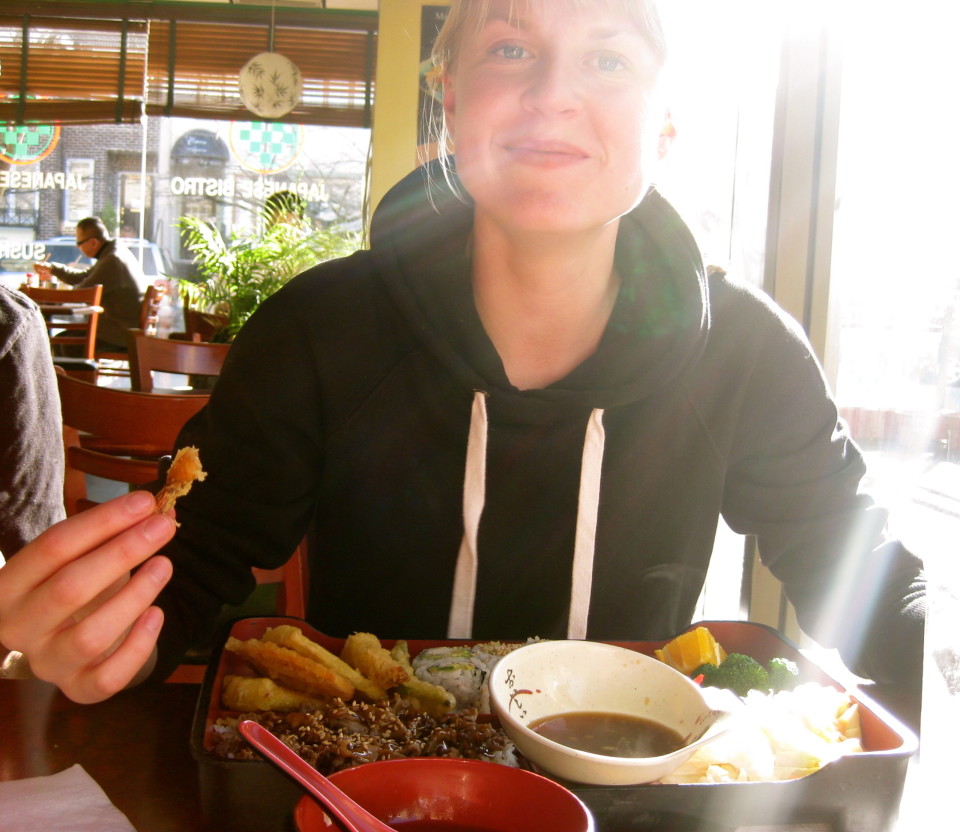 Ok, so maybe it was more of a jog. Or laboured speed walk. Regardless, almost an hour later, we burst into the fancy hotel where the bus was scheduled to depart frantic and red-faced, turning heads as we disrupted the otherwise calm of the lobby. We struggled to simmer our excitement as we joined our group and boarded the bus. The sun started to dip behind the mountain as we wound our way up to Cypress, the anticipation building at every turn.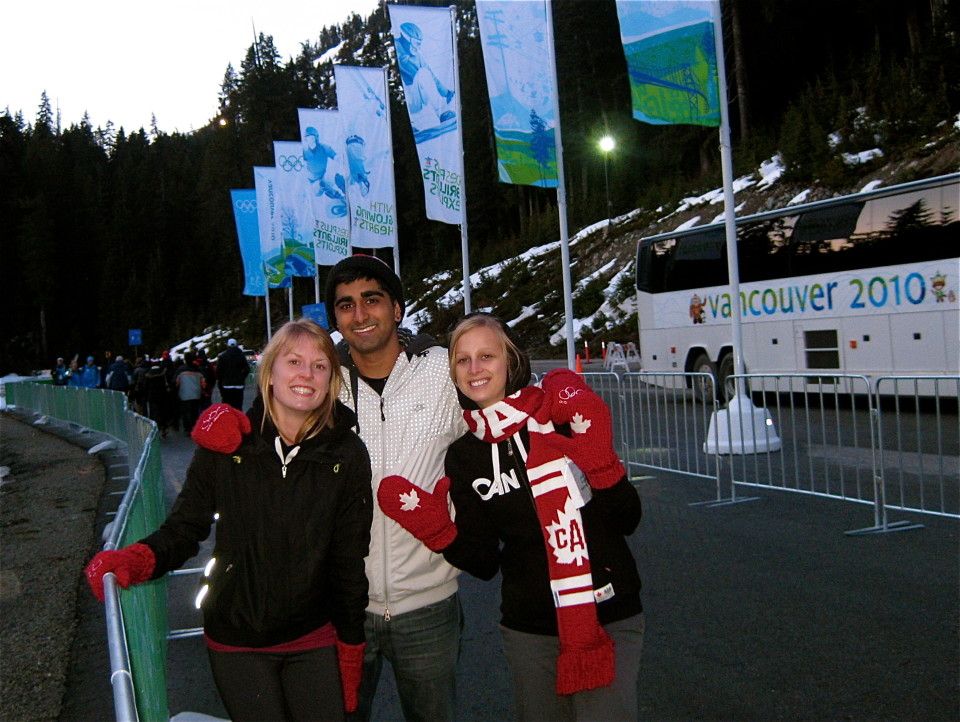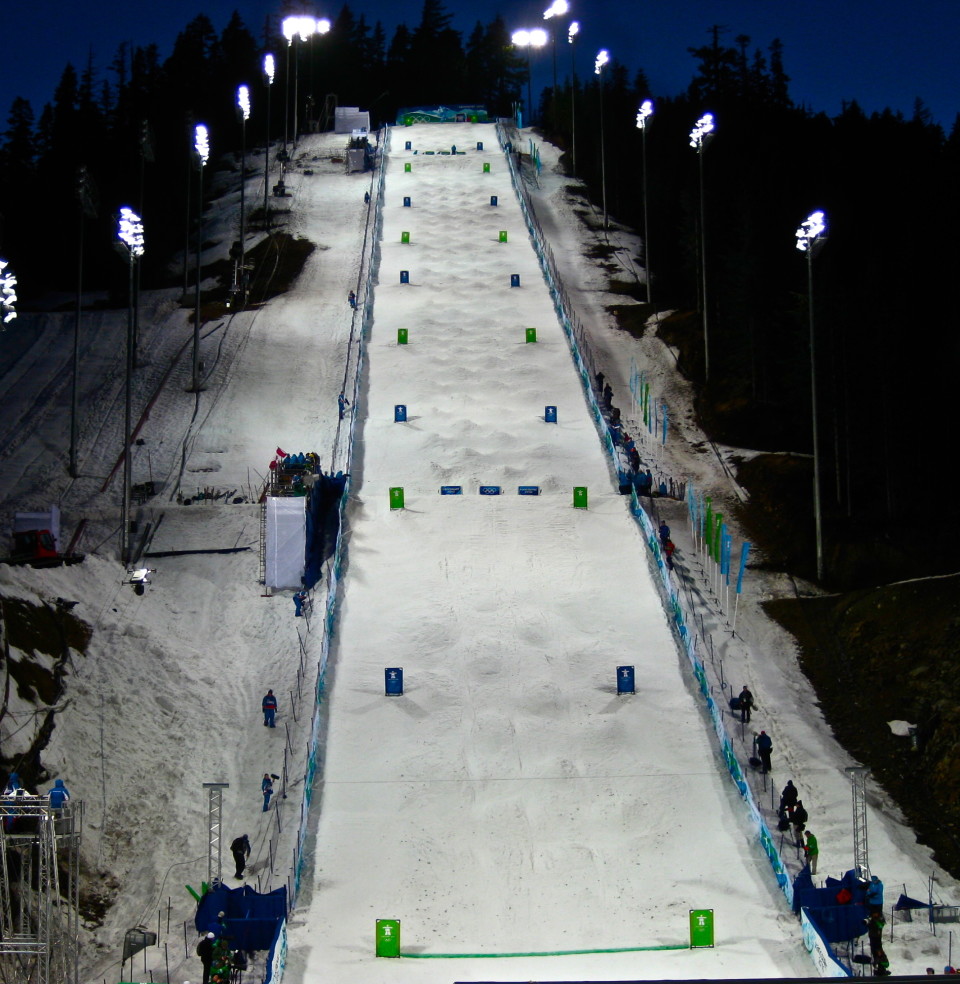 Not long after we had settled into our seats (front and centre, score!), Canadian hopeful Alexandre Bilodeau took to the course. Having finished the qualifying run in second place, he was poised to take a medal, if not gold. An excited buzz spread throughout the crowd — a gold medal performance and we would witness history in the making, Canada's first-ever gold medal performance on home soil.
Bump
Bump
Bump
Bump
Bump
Bump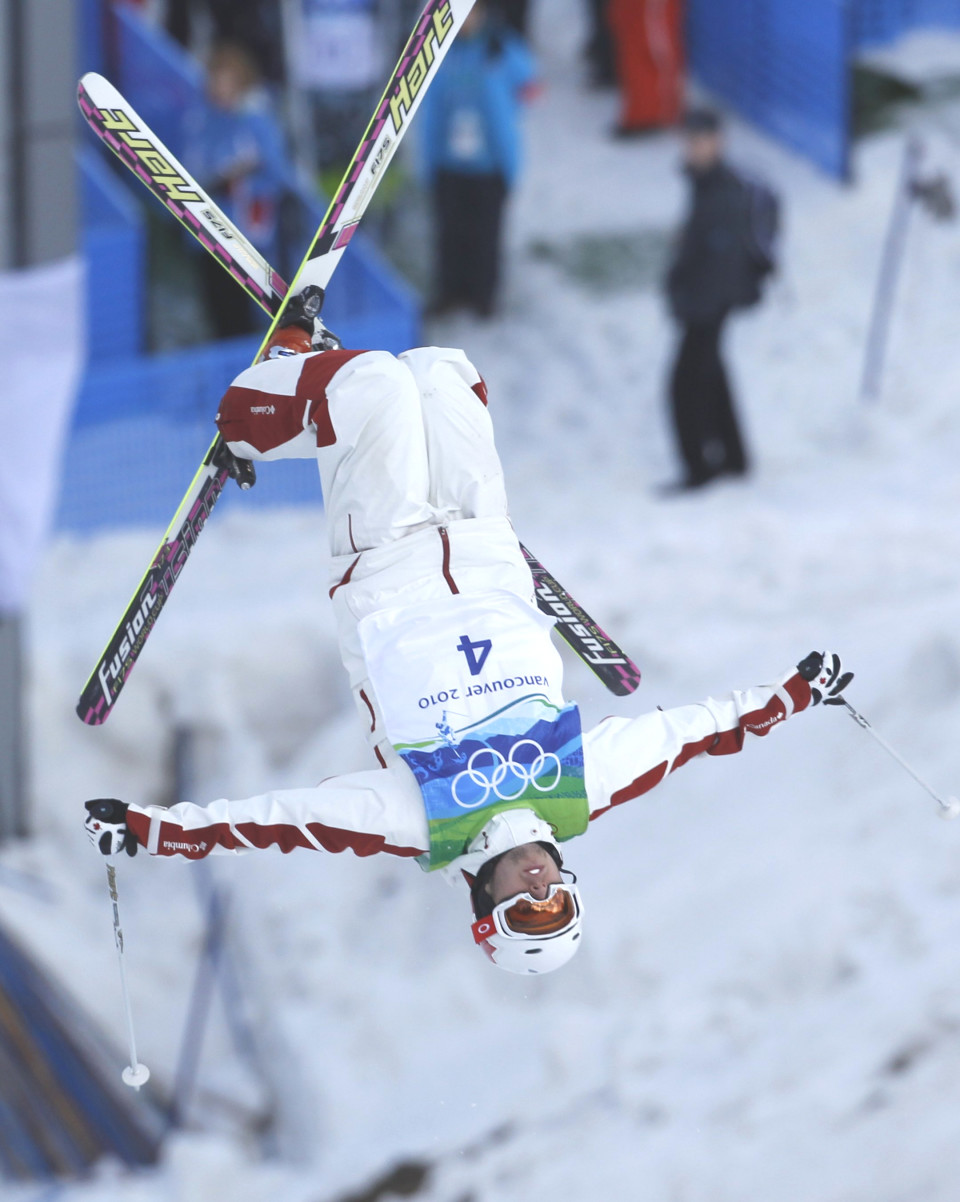 Bump
Bump
Bump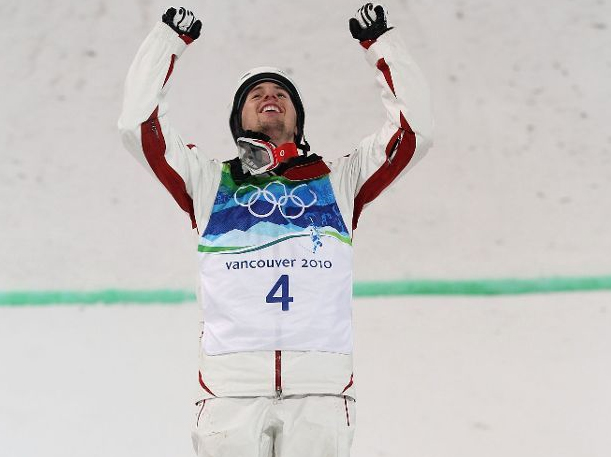 As the crowd waited for the final verdict, the Nation held a collective breath. When the scoreboard finally lit up with Bilodeau's name at the top, the crowd erupted. Cheers. High Fives. Hugs. A chorus of "Oh Canada". It was so Canadian it hurt, but I have never felt so patriotic. Wishing all of our Olympic athletes a safe and successful Games as they travel to Sochi!
What are favourite Olympic moments? Were you in Vancouver to experience the magic of the 2010 Games?