With only six days to soak in as much of Iceland as humanly possible, four long-time friends/roommates/teammates piled into a sad-looking 1995 Honda 4×4 and took off along the south coast of Iceland.
Hidden off of Route 1 along the famous black beach of Vik under the ominous, watchful eye of the volcano Katla, you will find the quaintest of accommodations. I say 'hidden' because, literally, it took us three tries to find them, however this can at least in part be attributed to our serious sleep deprived state and gross misapprehension of the Icelandic language.
We pull in just in time to watch the sun burn red and orange on the horizon, tinting the mountains that framed the cottages a soft pink as it dipped into the sea. Our gracious host, Ragnar, comes to greet us with his sheep dog in tow. Small talk quickly turns to a first-hand account of infamous Eyjafjallajokull eruption, looming a little too close for comfort in the distance. Ragnar describes the darkness that fell over his cabins, and the sound Eyjafjallajokull made as it belched out molten lava and a plume of black smoke that halted European air traffic for a week in 2010.
"You know the monster in Lord of the Rings…the Kraken? This is what I heard."
Three four-person cottages sit a few hundred metres back from the beach. Each is equipped with comfortable beds, a small kitchen, toilet, warm showers and a million-dollar view.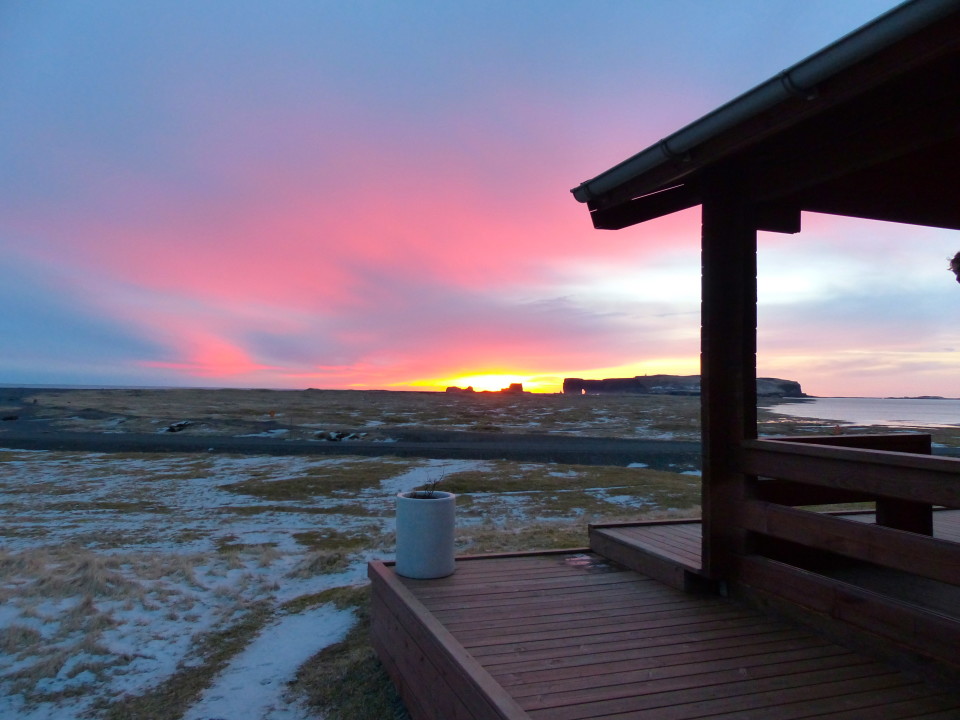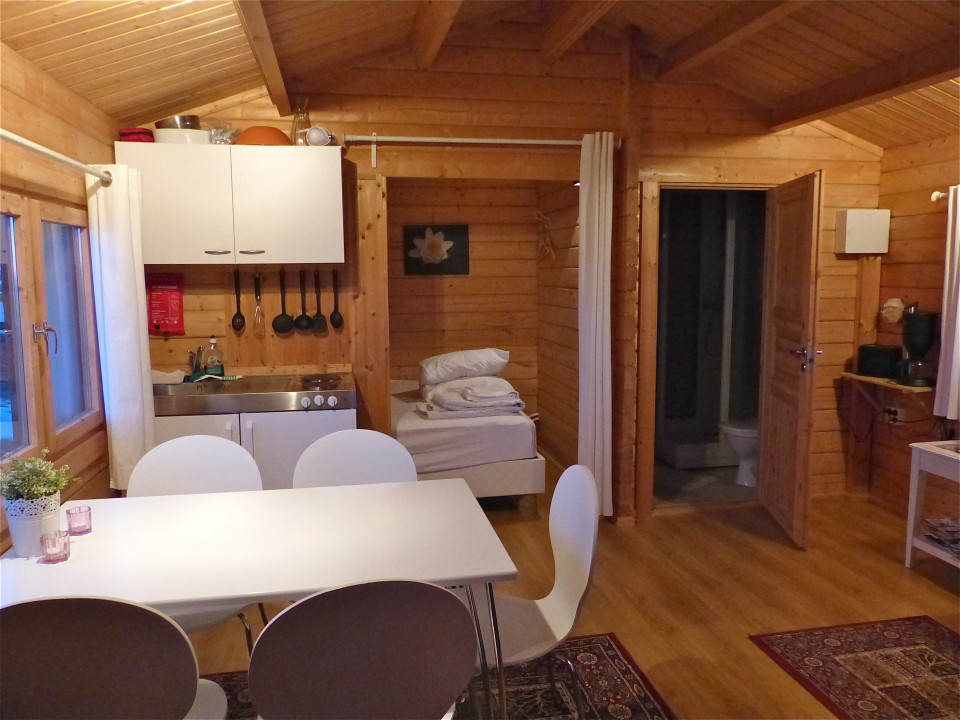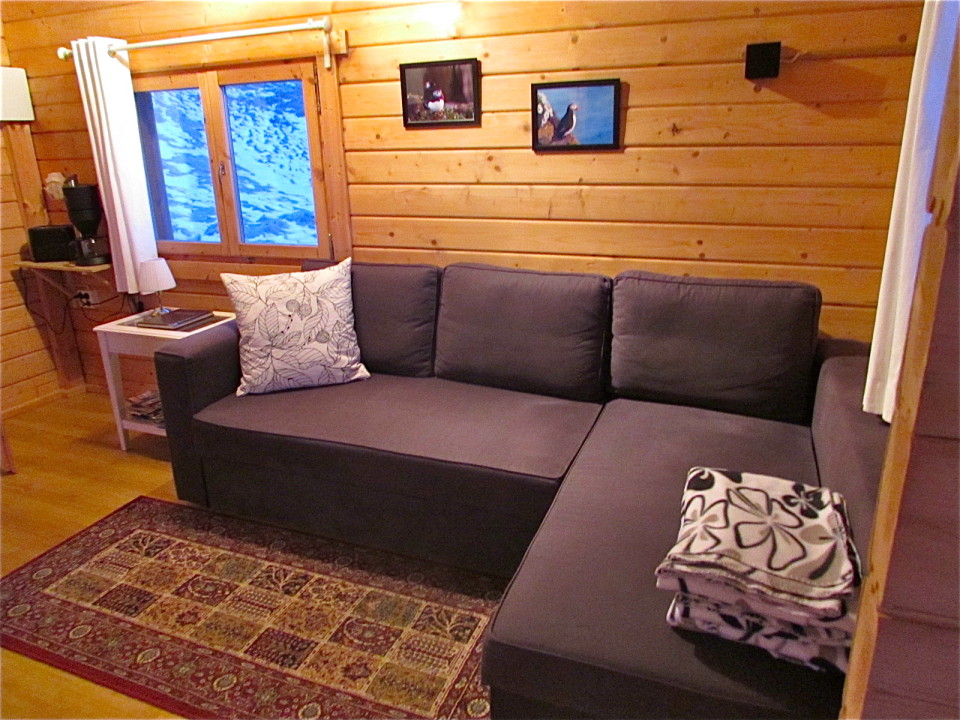 Guests truly have a front row seat to nature at it's finest. In the morning we step outside our front door and stroll down to the beach, a black stretch of basalt sand. A five-minute walk brings us to the base of the curious basalt rock formation, a series of finger-like columns jutting up next to the sea. Icelandic folklore claims that these stacks are the remnants of trolls who were turned to stone when they were surprised by the sunrise.
And what a sunrise it was…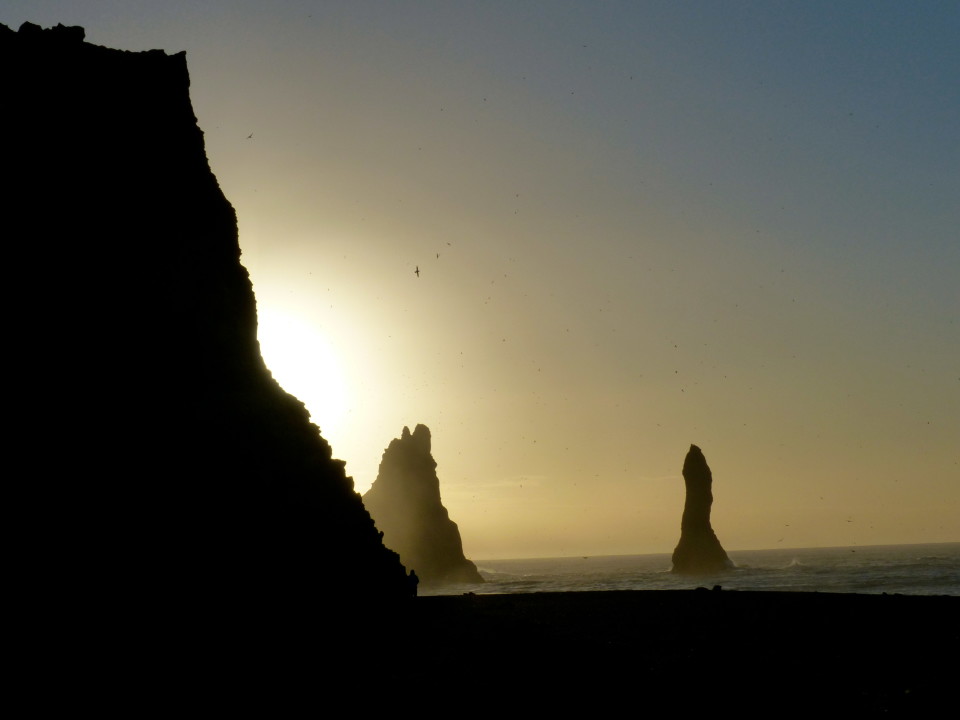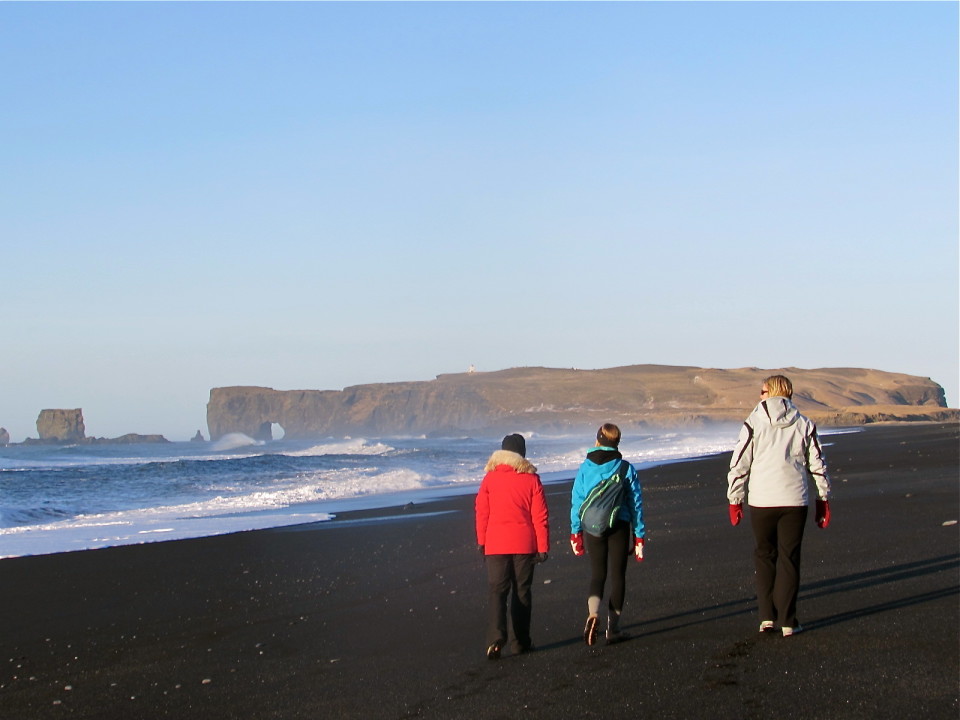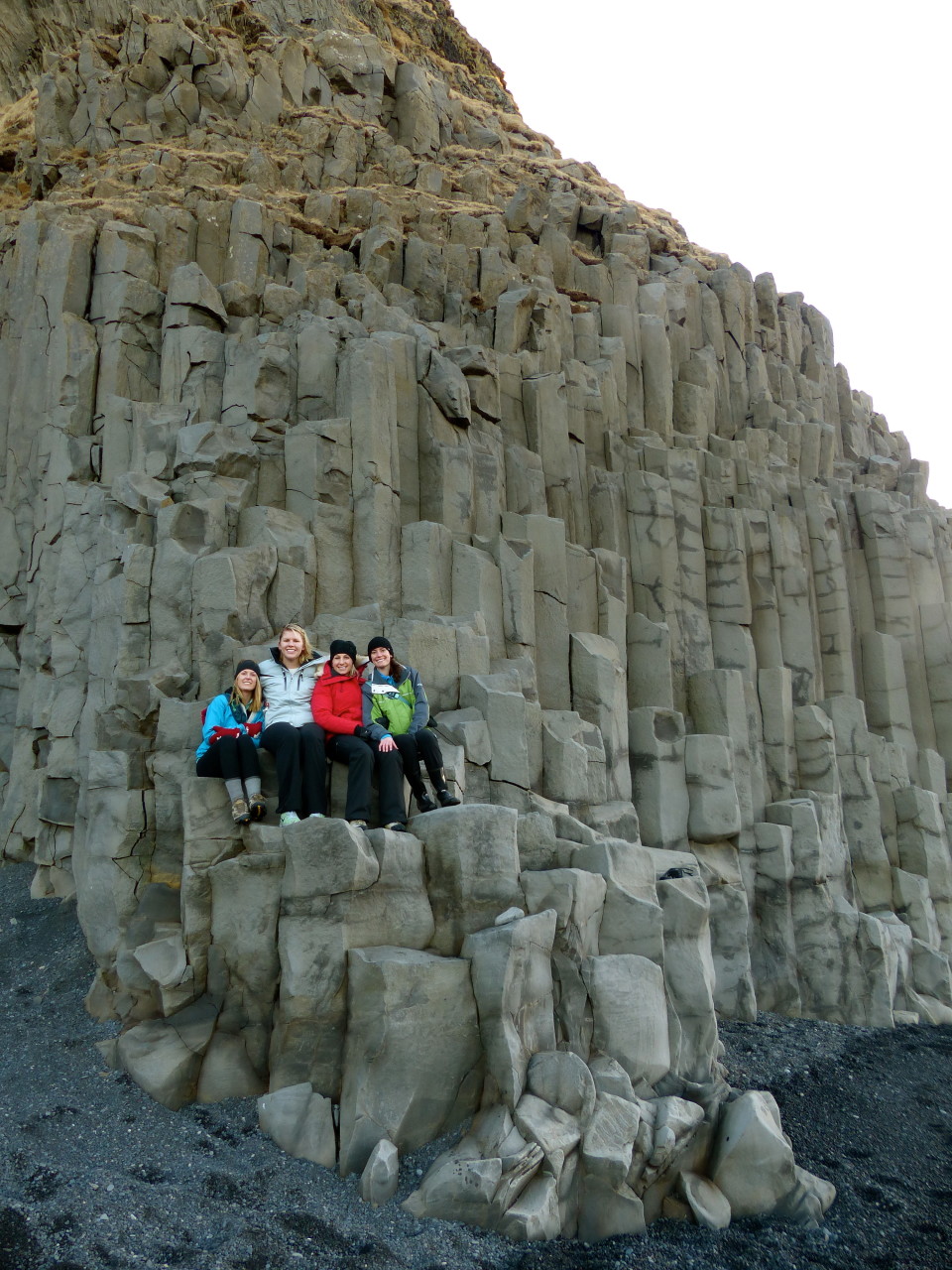 One night on Reynisfjara beach wasn't long enough. I could have happily stayed cozied-up in that cabin for days, drinking tea on the front porch and soaking in the scenery. In fact, the only thing that could have topped our visit was if it had been clear enough that night to spot the Northern Lights dancing over the sea. The guestbook was full of lucky visitors who had witnessed the spectacle from the comfort of their balcony but, alas, it was too cloudy. Fortunately, we would get our show a few days later…
PRACTICAL TIPS FOR THE WANDERING SOUL
 You can find Ragnar's cottages by turning Right off of Route 1 onto exit 215, about halfway up the steep hill leading into the town of Vik (coming from the West). Space is limited, and he has the best location in town, so book ahead! E-mail Ragnar at elsaragnars@simnet.is

During our stay, construction was well underway on a restaurant being built to help service the growing number of tourists who flock here in the summer months. It is set to open its doors in April and will be a welcomed bonus for Ragnar's future guests given the limited food options in Vik and surrounding area. Consider stopping for groceries in Selfoss for those who would prefer to self-cater.

Winter prices range from 10, 000-12,000 ISK, while a summer stay will run you between 12,000-17,000 ISK.
Many thanks to Ragnar for his generous hospitality! We were guests at his beautiful cottages in order to promote them on this site.