In a few short days we had already watched the sun set and rise over Vik's black beach, climbed Sólheimajökull glacier, stood in awe on the shores of Jökulsárlón's glacier lagoon and watched the Northern Lights dance over our cabin in Hella. It was hard to believe that we had yet to tackle some of Iceland's most iconic stops.
Three attractions within striking distance of the capital – Gullfoss, Geysir and Þingvellir – make up what is commonly referred to as Iceland's Golden Circle. We piled back into our sad little car and set off to see what all the fuss was about.
As with the rest of Iceland, the journey is as rewarding as the destination. The countryside was decidedly more agrarian than the barren lava fields of Iceland's southern coast, and we passed long stretches of rolling farmland dotted with Icelandic horses.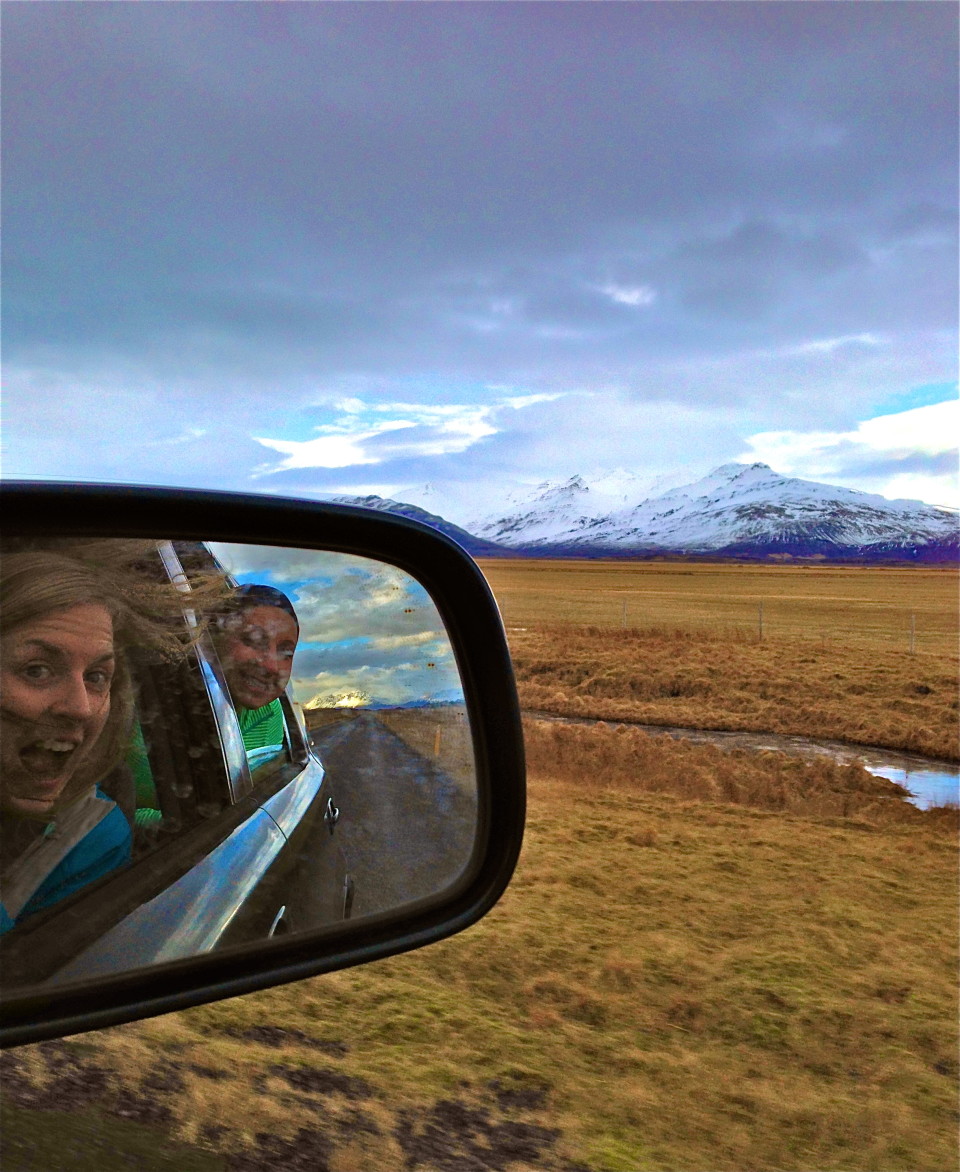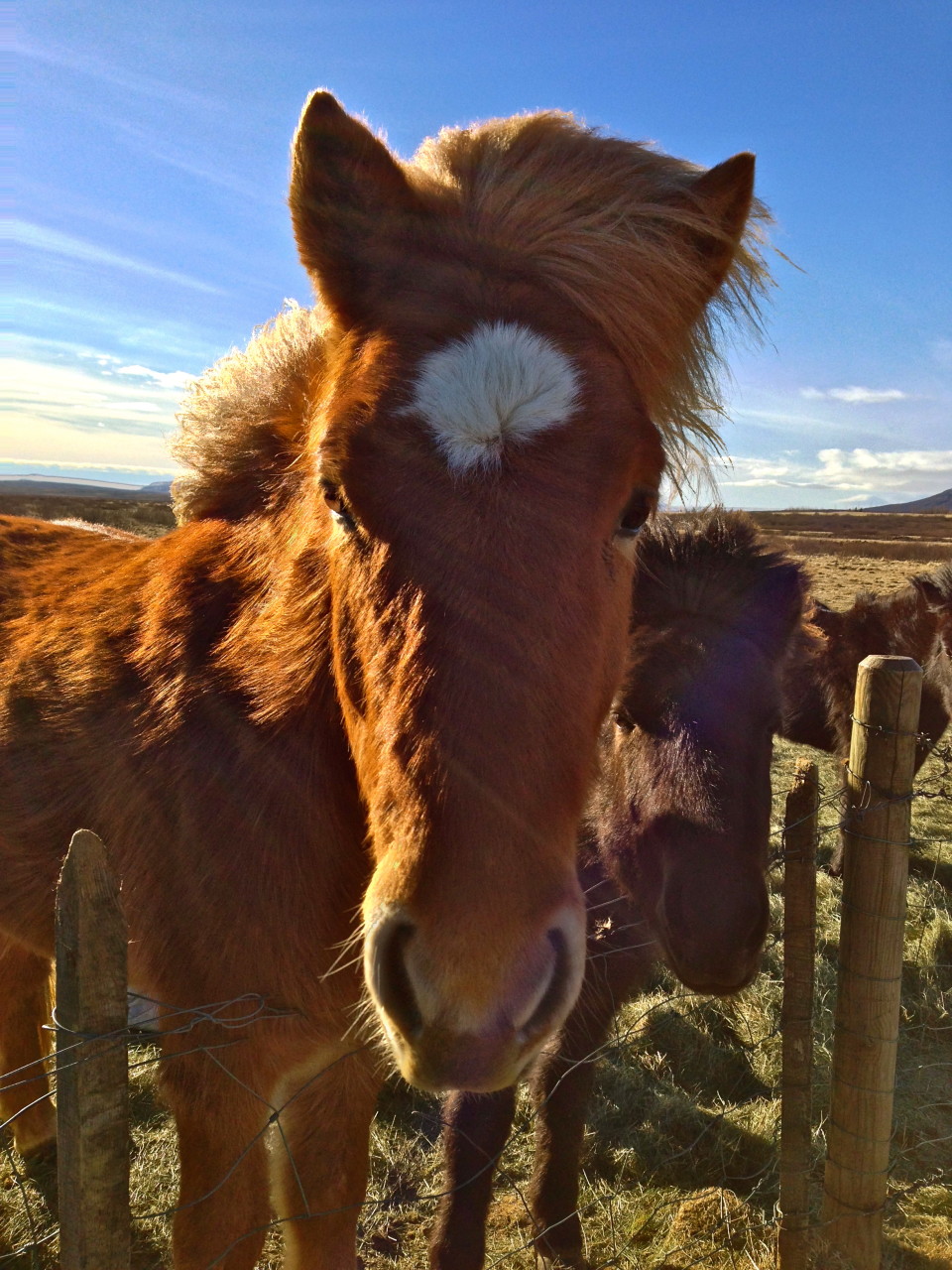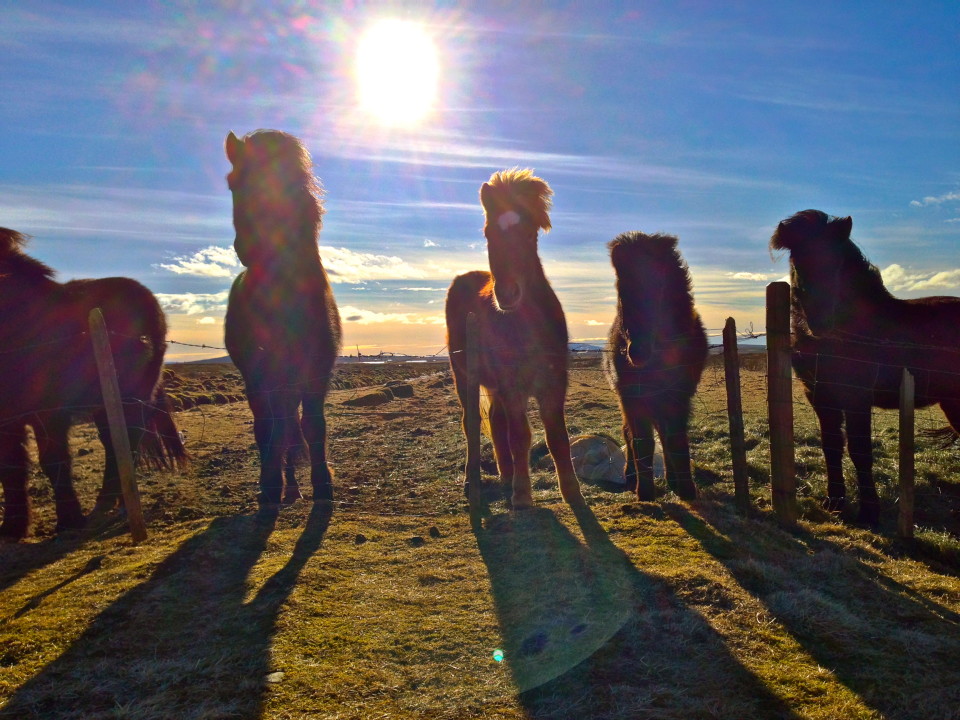 Our first official stop: Gullfoss, or Golden Falls, Iceland's most famous waterfall.
As we pulled into the parking lot and joined the throng of tourists heading towards the falls, I longed for the relative solitude we had enjoyed along the South Coast. Suddenly having to share Iceland's natural treasures with so many others felt sort of like being an only child unexpectedly finding themselves in a sandbox full of more friends than toys.
We spent a cold and blustery twenty minutes or so marveling at the volume of water thundering across the chasm and down into the narrow ravine. In true Iceland storytelling fashion, there were several legends posted along the path, bringing the falls to life with historical context. My favourite is the story of landowner Tómas Tómasson and his fiercely stubborn daughter Sigríður who not only refused to sell the falls to foreign investors in the 1920's, but allegedly marched barefoot to Reykjavik in protest, threatening to throw herself off the ledge if development went ahead. Today Sigríður is commemorated as one of Iceland's first environmentalists.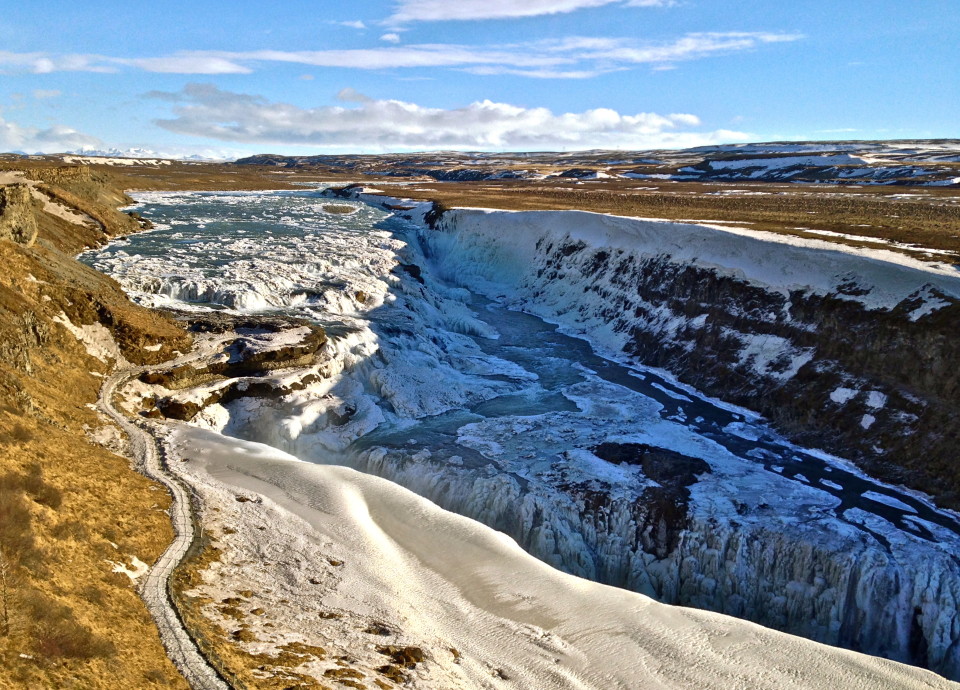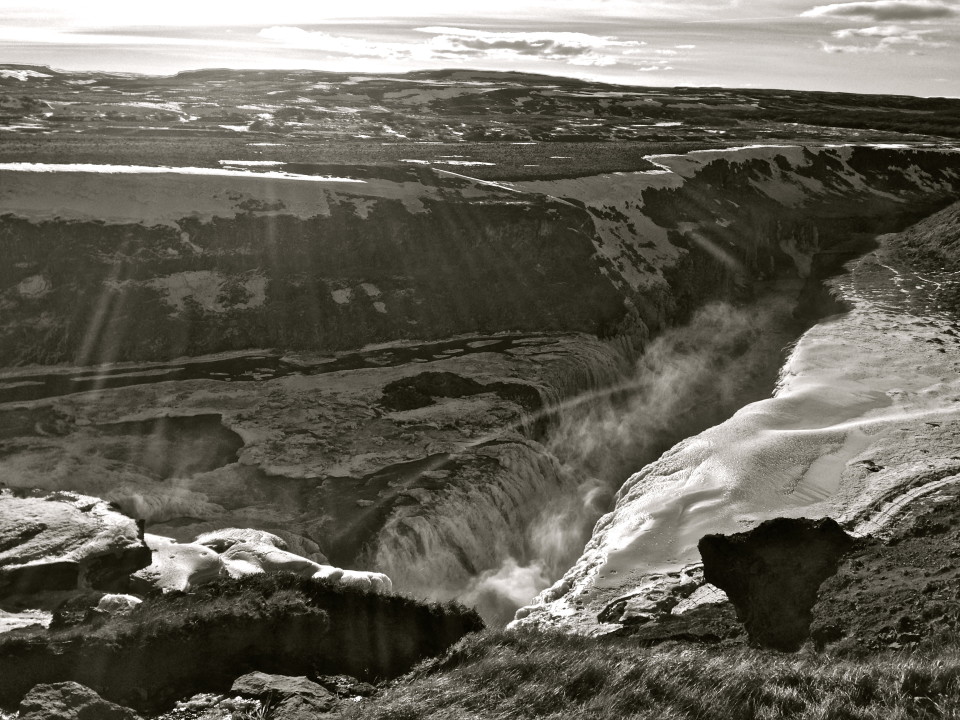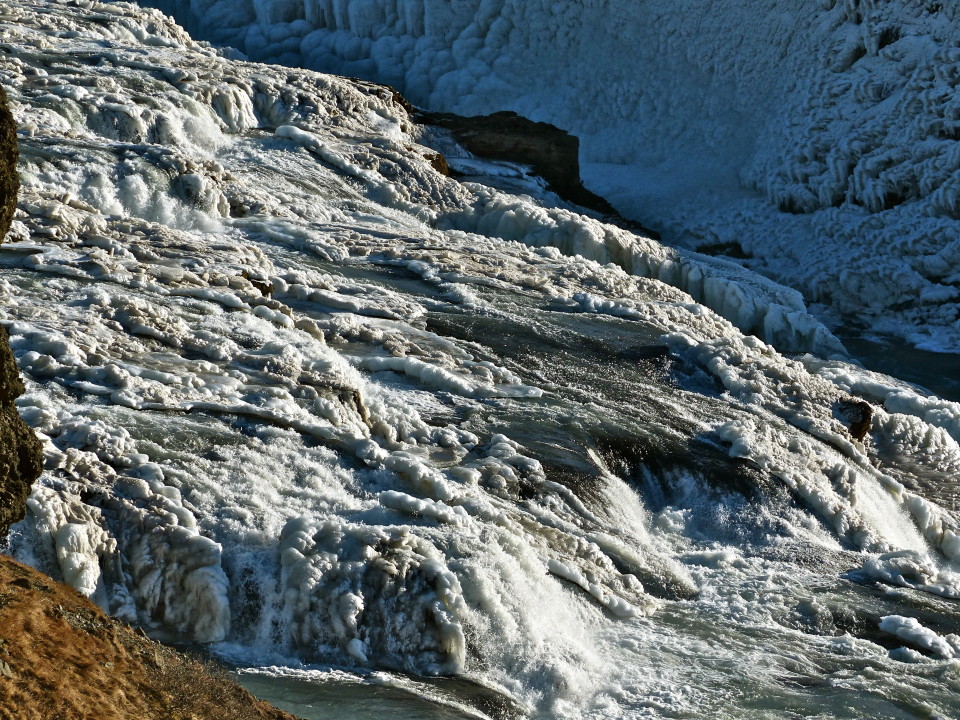 A short drive away from Gullfoss you will find the late Geysir, namesake to all other hot water sprouts worldwide, marked by a tombstone-like sign. Tragically, ignorant tourists clogged the geyser in 1950 by throwing rocks into the spring in an attempt to set off its once 80m vertical spray.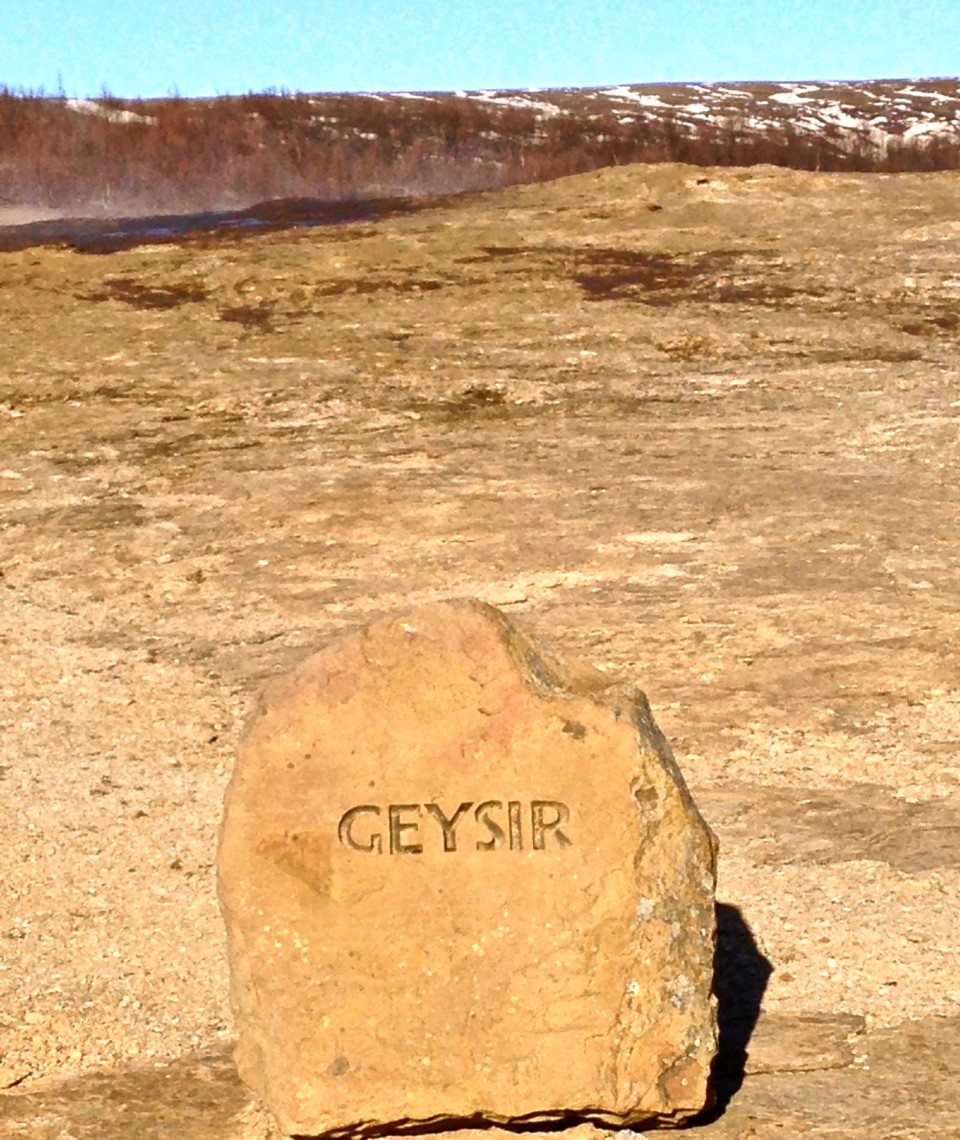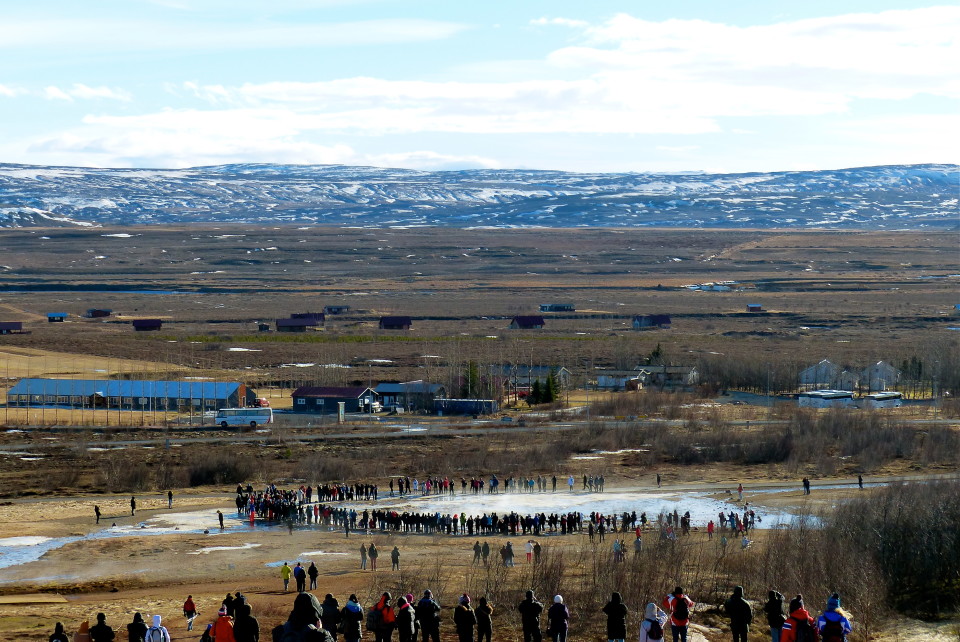 Thankfully, the world's most reliable geyser Strokkur lives right next door to Geysir, and eagerly to shoots anywhere from 15 to 30 vertical meters in the air every 5-10 minutes. Naturally, this presented us with our greatest selfie challenge to date: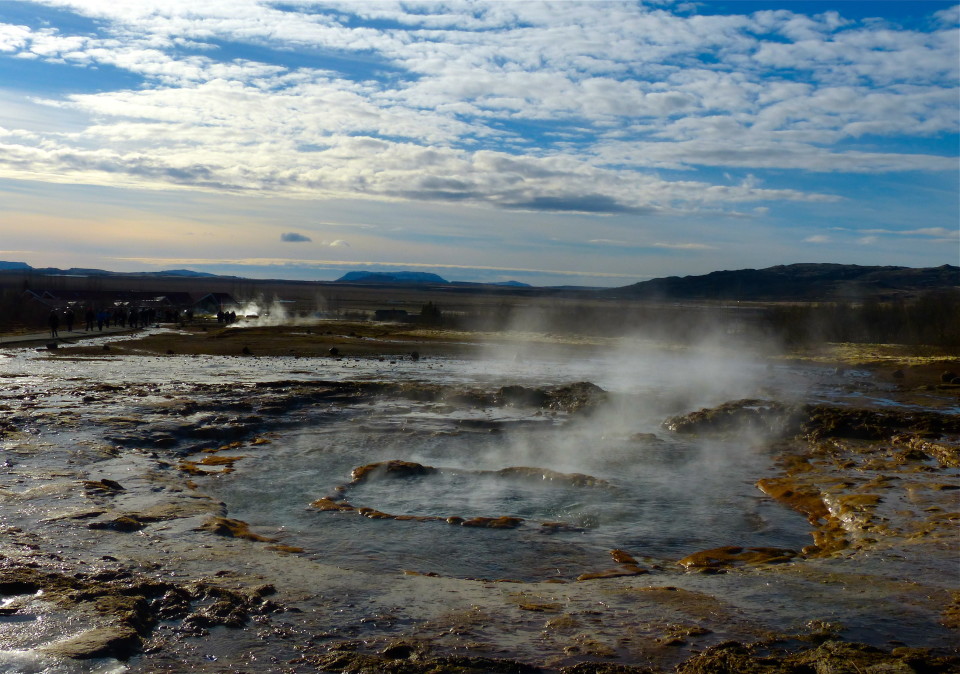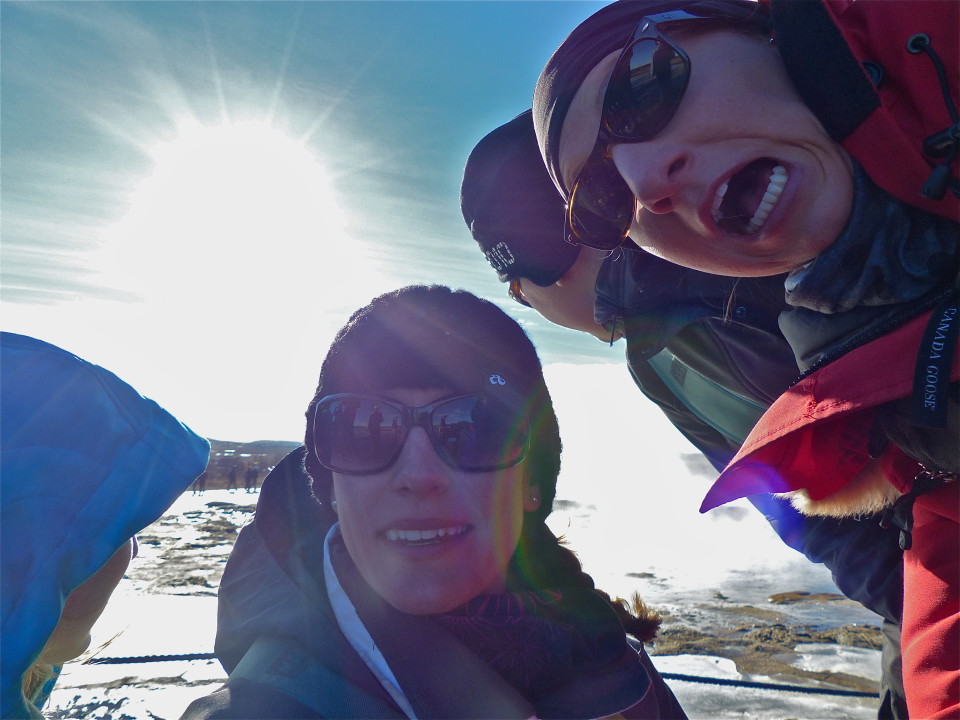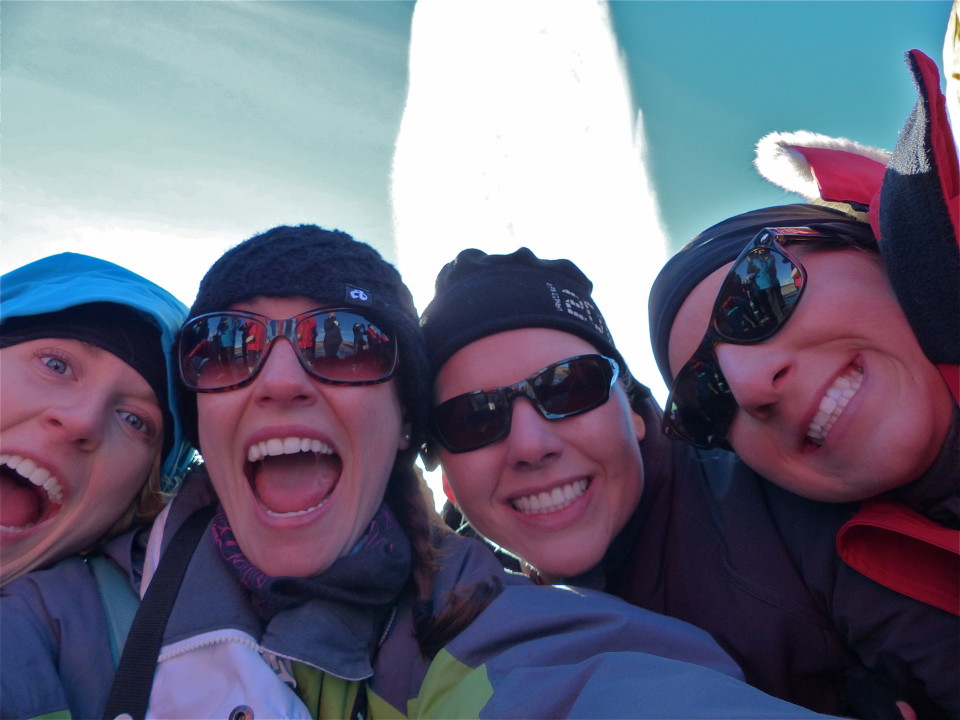 Nailed it.
Tired of fighting a losing battle with the winds to stay warm, I was relieved that we had penciled in some R & R at Laugarvatn Fontana geothermal spa. Thousands drive past this hidden gem on their way to complete their Golden Circle loop, however I wrote at length about how Fontana surpassed all expectations and even came in ahead of the famous Blue Lagoon in some regards.
Rejuvenated, we were ready for out third and final stop of the day: Þingvellir. The most unassuming of the three, but arguably the most interesting due to it's historical and geological significance.
It was here on the shores of Iceland's largest lake that Vikings established the world's first democratic parliament, the AlÞing, in AD 930. The large rock fissure that cuts through the valley is visual proof of the separating North American and Eurasian tectonic plates.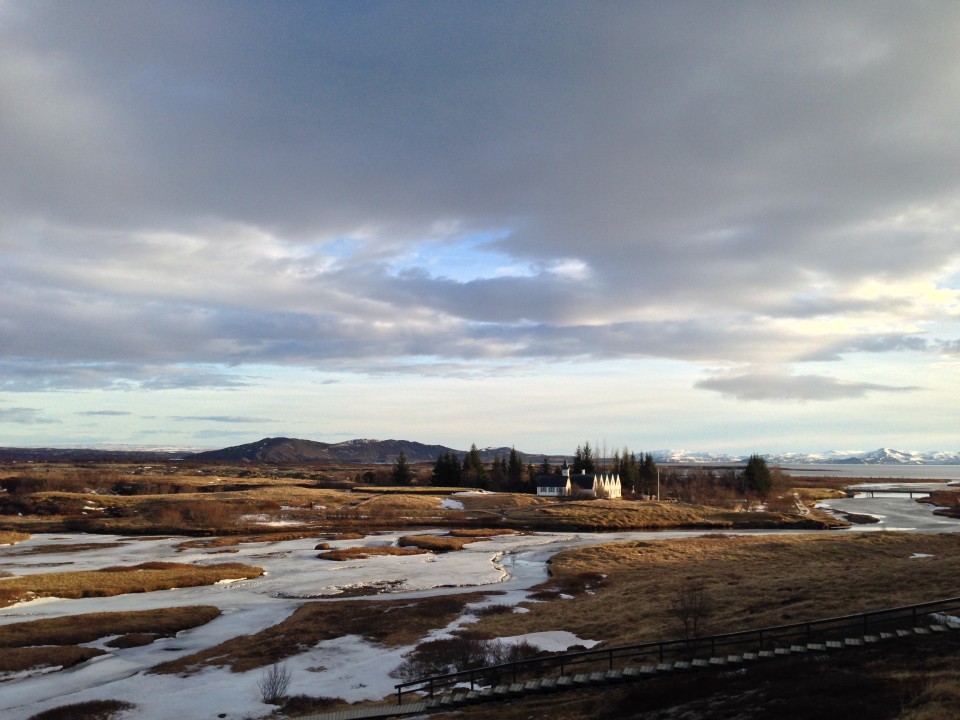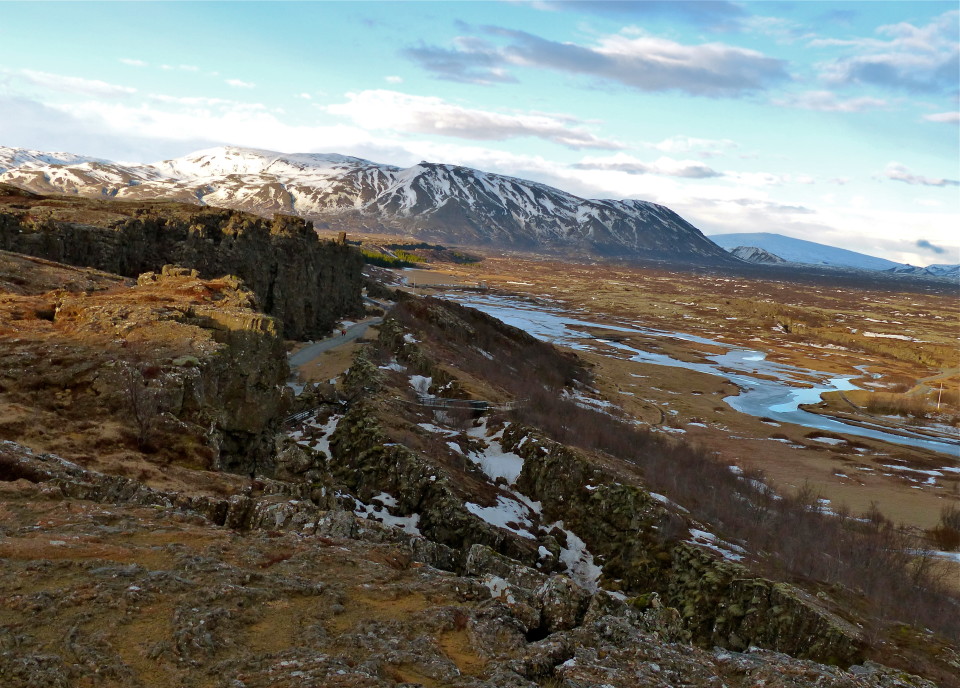 For most visitors the Golden Circle is a thrilling introduction to the many natural wonders that the country has is store. Saving the loop for last, however, reinforced how generously Iceland rewards those who venture beyond the beaten track.