The view from atop our hillside hostel in Copacabana was well worth the adventure it took to get there. Lake Titicaca stretched as far as the eye could see, interrupted only by the colorful fishing boats that dotted the bay. The hostel in itself was an absolute highlight of the trip – we had one of the quirky seven cabins to ourselves, complete with a view of the water, hammocks, a spa-like bathroom and a wood fireplace.  It was the perfect setting to take my stitches out, something that has been weighing on my mind for some time.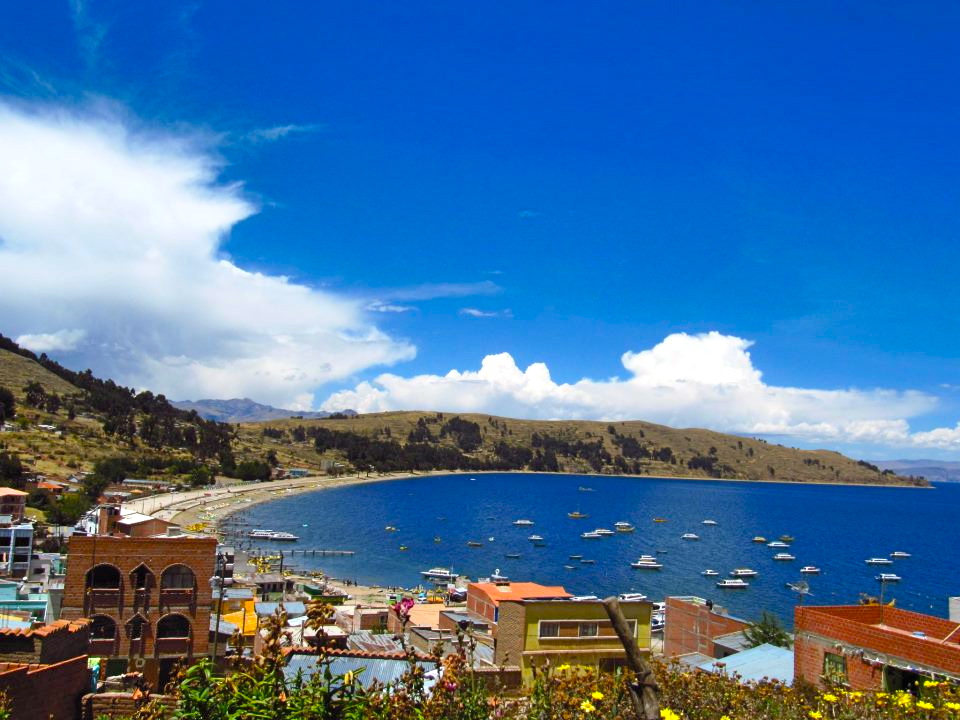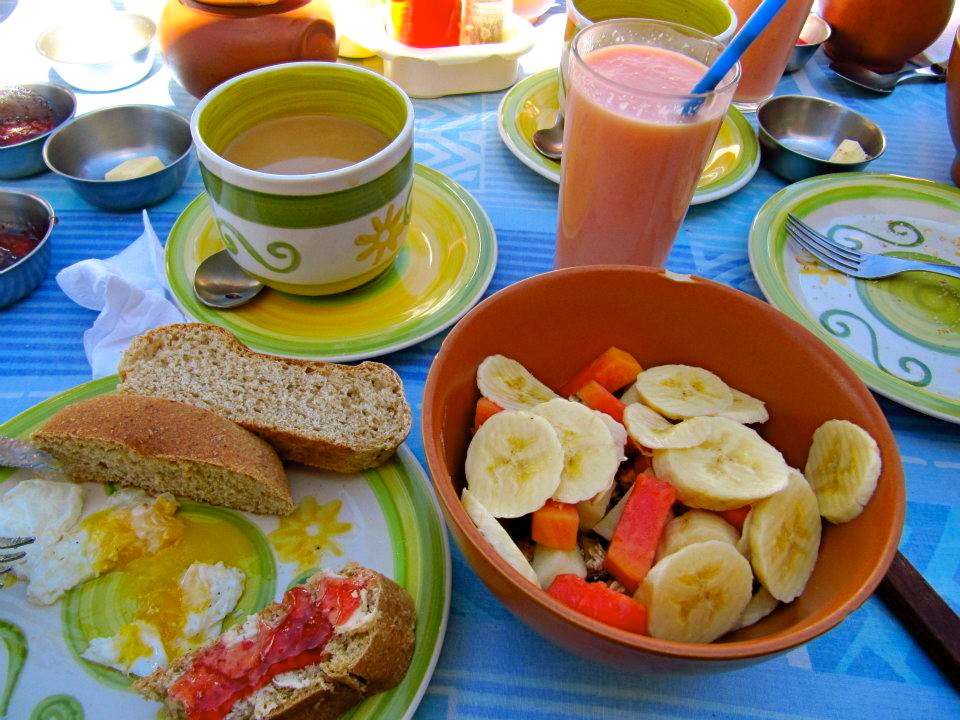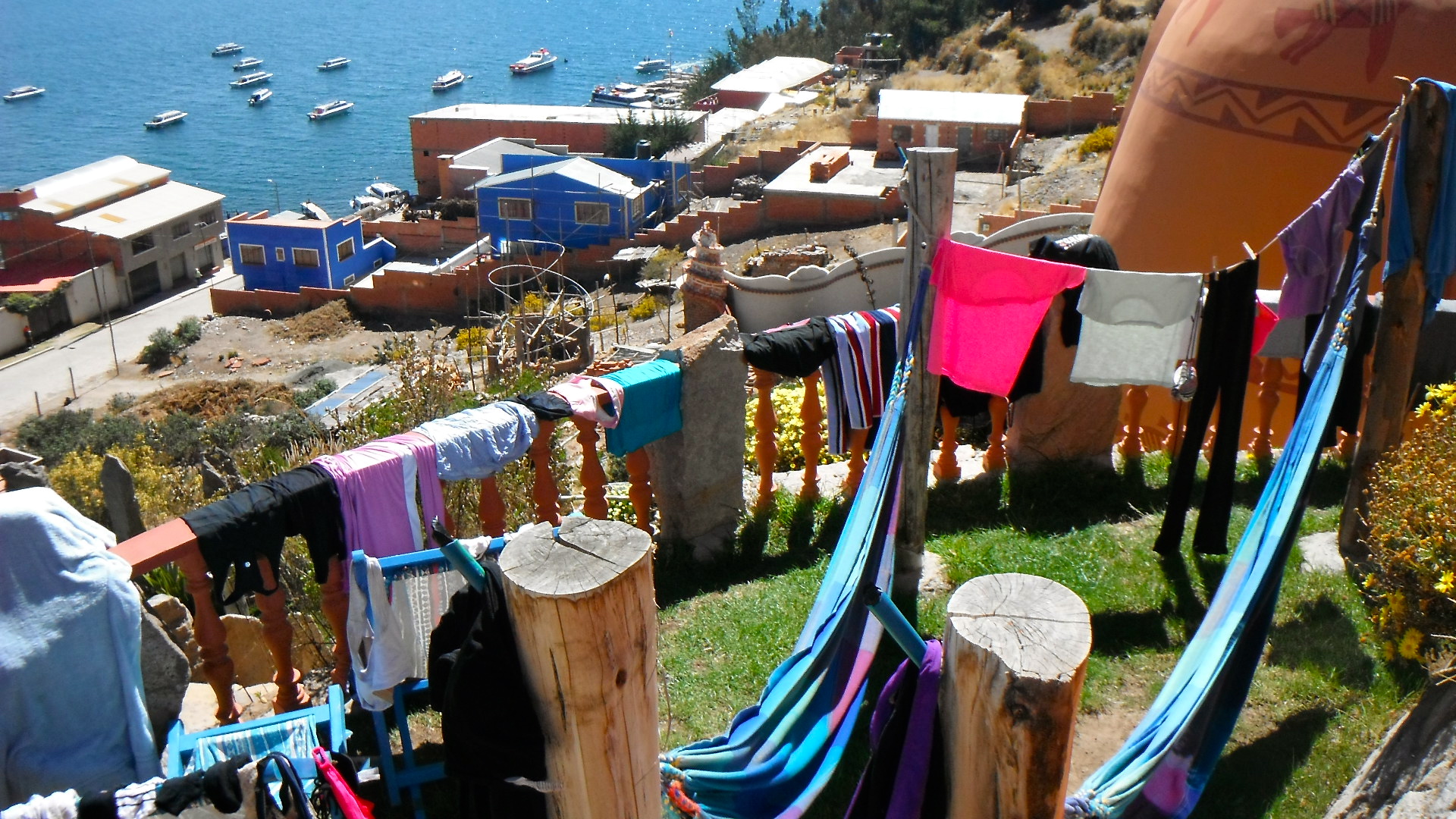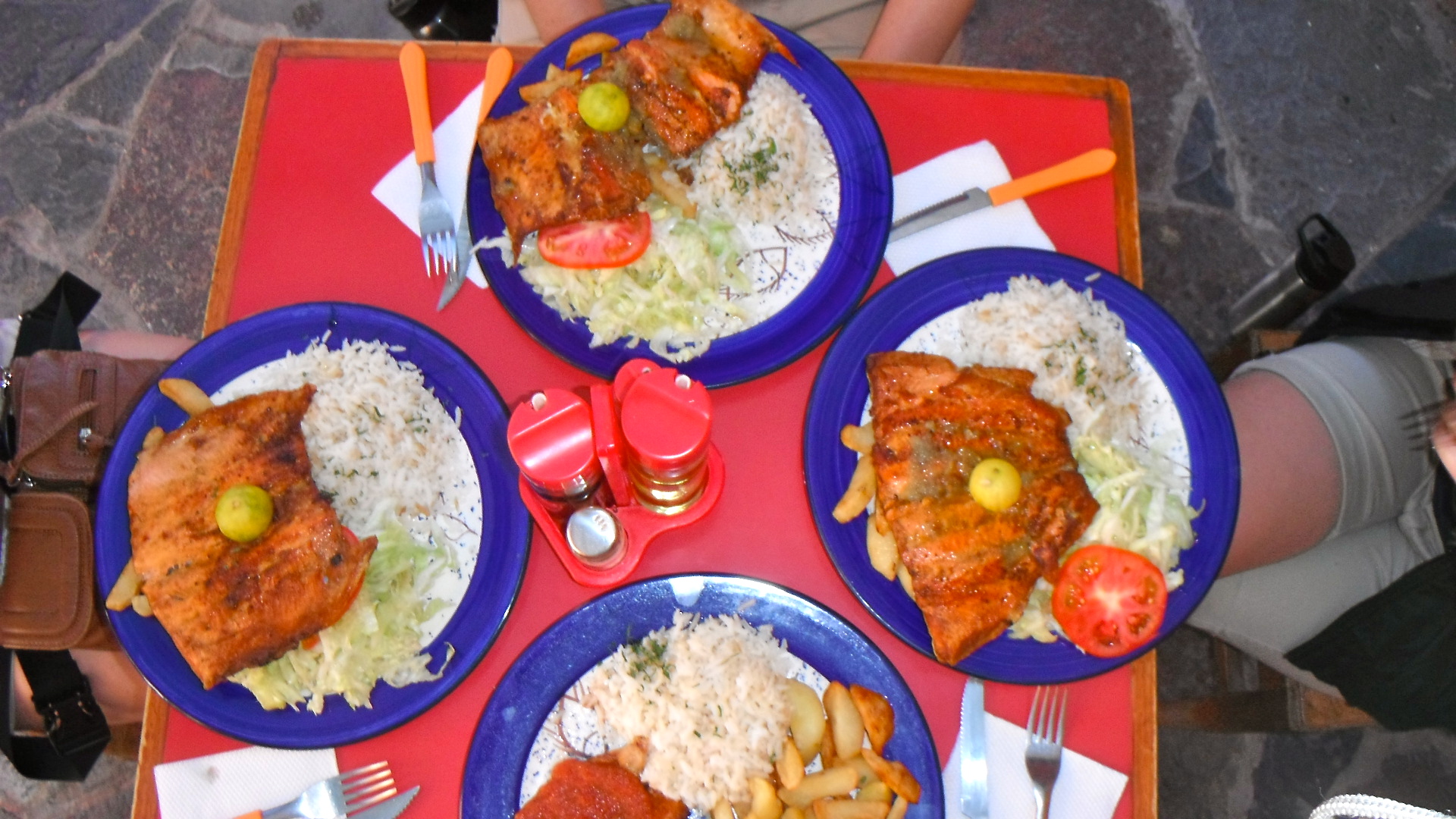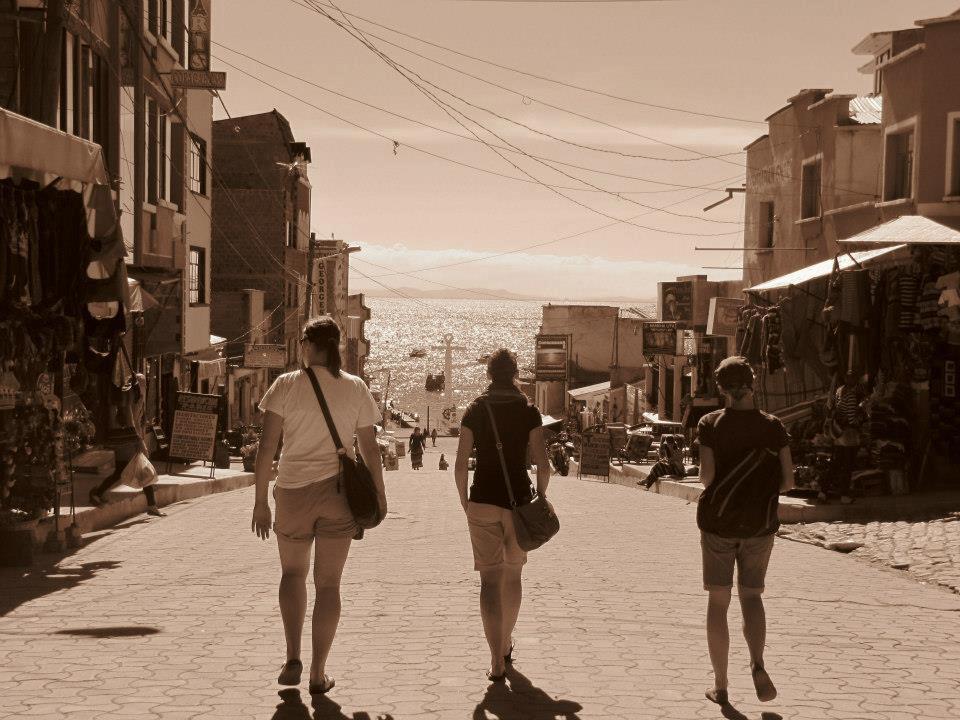 —
Rewind two weeks prior and I'm sitting in the dermatologist office, downtown Toronto, listening to the nice doctor tell me that the mole they removed was in fact melanoma in situ, cancerous cells that had not yet spread below my skin's surface.
Cancer? At twenty-six?
Shocked, alone and afraid I tried to hold it together as I gathered the facts. 1) Ninety-nine percent chance I going to live to see another day 2) We needed to take another chunk out of my back, just to be sure 3) My new mission in life was to wear more sunscreen. About an hour and 11 stitches later, I left the dermatologist's office shell-shocked and puffy-eyed.
The speed at which I was so expertly cared for still makes it feel very surreal. With the exception of my new resolve to lather on the sun block and a short-lived obsession with green tea, life continued without any sort of existential life crisis. There were, however, many times while traipsing through Peru and Bolivia where I was thankful that I was making one of my dreams come true now, in that moment. This cumulated in the ceremonious removal of the stitches by my sister in Copacabana, using a mini suture knife, headlamp and bottle of wine for self-medication.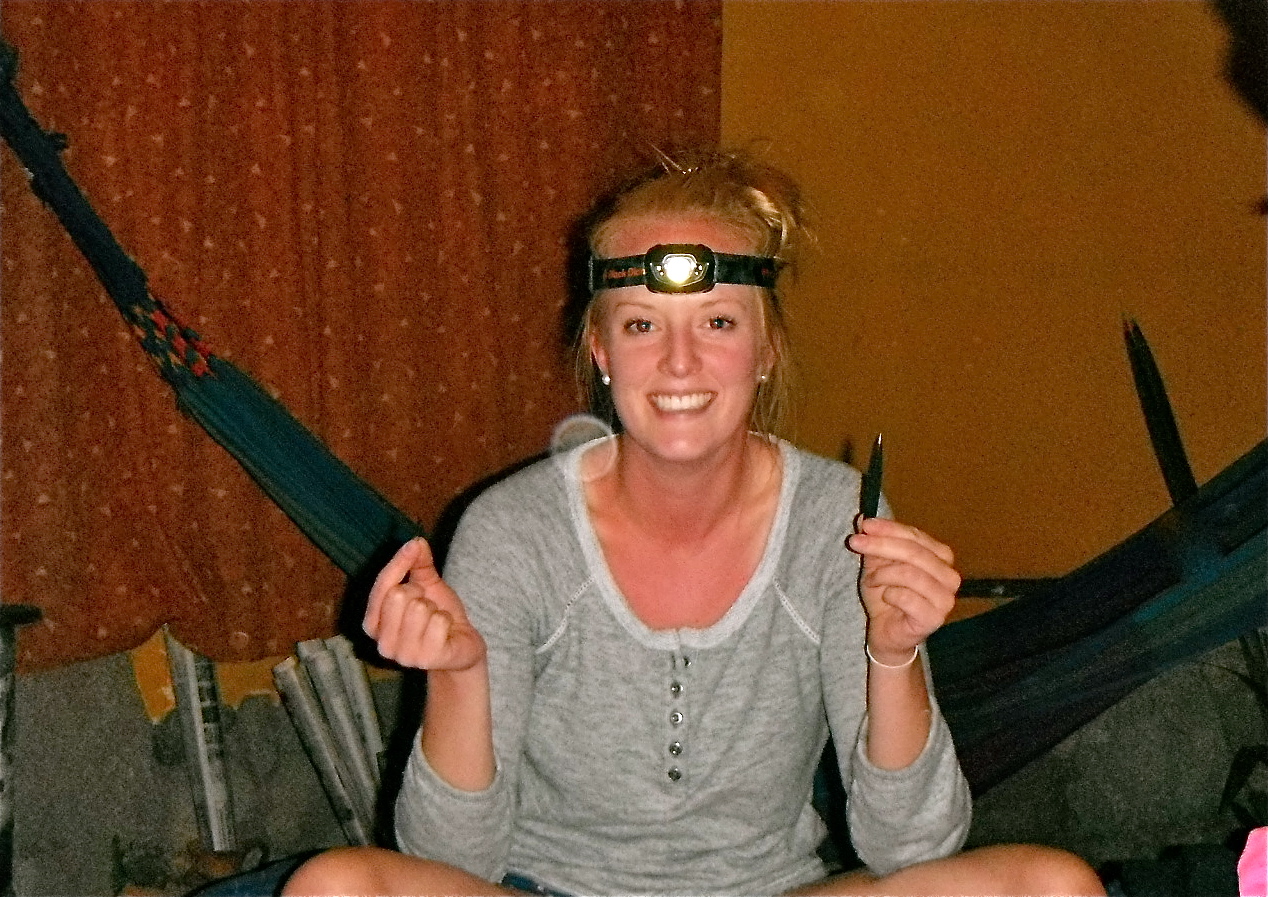 Millions are touched by illness and disease everyday, many facing long, hard battles to recovery. My encounter with cancer was brief in comparison. It was gone as quickly as it had appeared, staying long enough only to remind me that you never know what life has in store for you around the corner. It reminded me to cherish my wonderful family and friends, to always try and live in the moment and to dream big.
If the thought of exploring far away places makes your heart leap, make travel a priority.  "Man, I wish I had never taken that 6 month trip to South East Asia." Said no one, ever.
The scar on my back bulges out a little on one side where my stitches popped from periodically hoisting my backpack on and off during our adventures in South America. But I don't mind — it is a daily reminder of that amazing trip we had and, yes, to always wear sunscreen.
---
 PRACTICAL TIPS FOR THE WANDERING SOUL
Hostal Las Olas is it's own little Bolivian oasis, and at roughly $25 CND/night (a splurge on the Bolivian backpacker trail) it is worth every penny. Book ahead! (p) 862-2112; http://hostallasolas.com/
If in doubt, make the hike up the hill behind the hostel at sunset. It's a view you will never forget.
Try the trout!! Pension Aransaya (6 Agosto 121) is a hole-in-the-wall establishment with a pretty courtyard from within which to enjoy your meal.
When crossing the border from Peru, hope that the Border Crossing Angel is there to guide you. Seriously.
---
Did you enjoy this post? If so, please consider sharing on Facebook, Twitter, or via Email through the icons below.