I awoke before my alarm with the enthusiasm of a ten year old on Christmas morning. It's 4 am. On any other day I would consider this an ungodly hour to have to roll out of bed, but not today. Today is the day I climb Machu Picchu.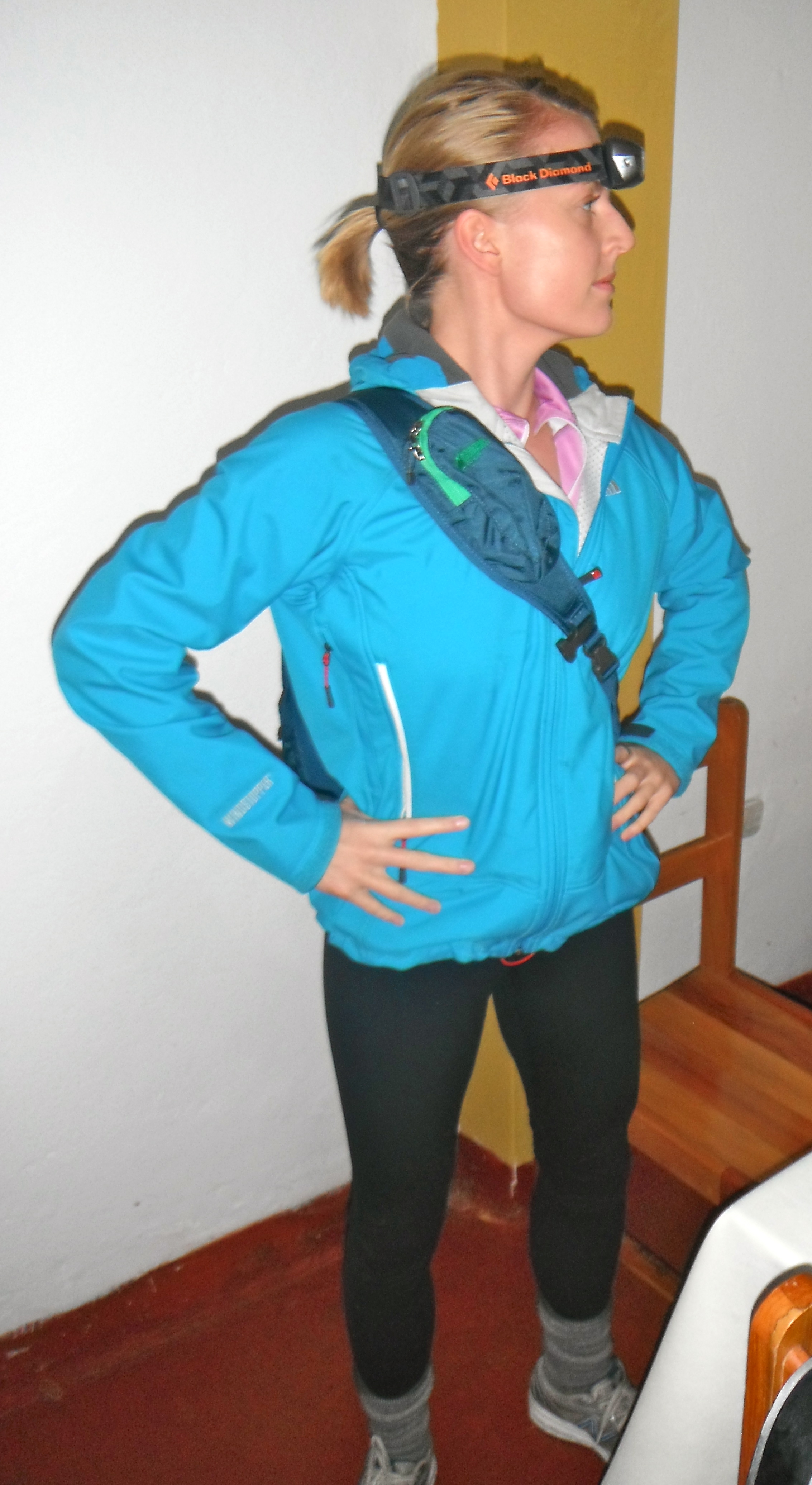 The four of us dress in layers and head downstairs to eat. I manage to choke down a banana – either the early hour or my nerves had effectively suppressed my appetite. With map in hand we give a final wave to our sleepy hostel host who had the unfortunately task of rising before the crack of dawn each day to prepare breakfast for eager trekkers hoping to summit Machu Picchu by sunrise. I hope he gets to sleep in during the rainy season.
We step outside into the dark alleyways of Agua Callientes and begin to wind our way along the river towards the trailhead. Tourism is the lifeline of this little town – even in the wee hours of the morning vendors line the street in hopes that hikers will stock up on agua and Pringles before they begin their ascent. We pass a line of buses ready and waiting to take their first load of tourists to the top of the mountain. I smiled as we passed the queue of people already forming, happy with our decision to take this mountain on foot.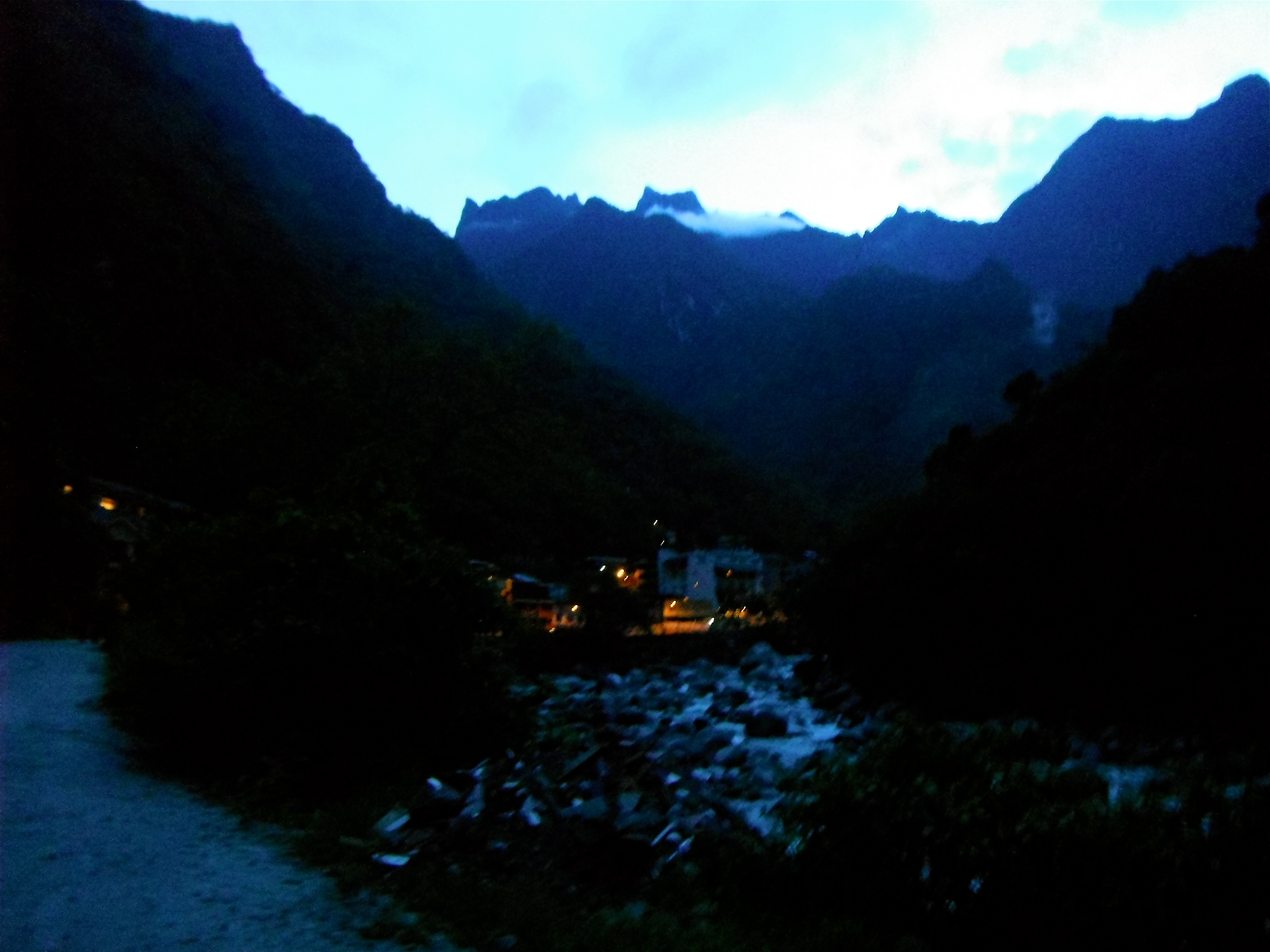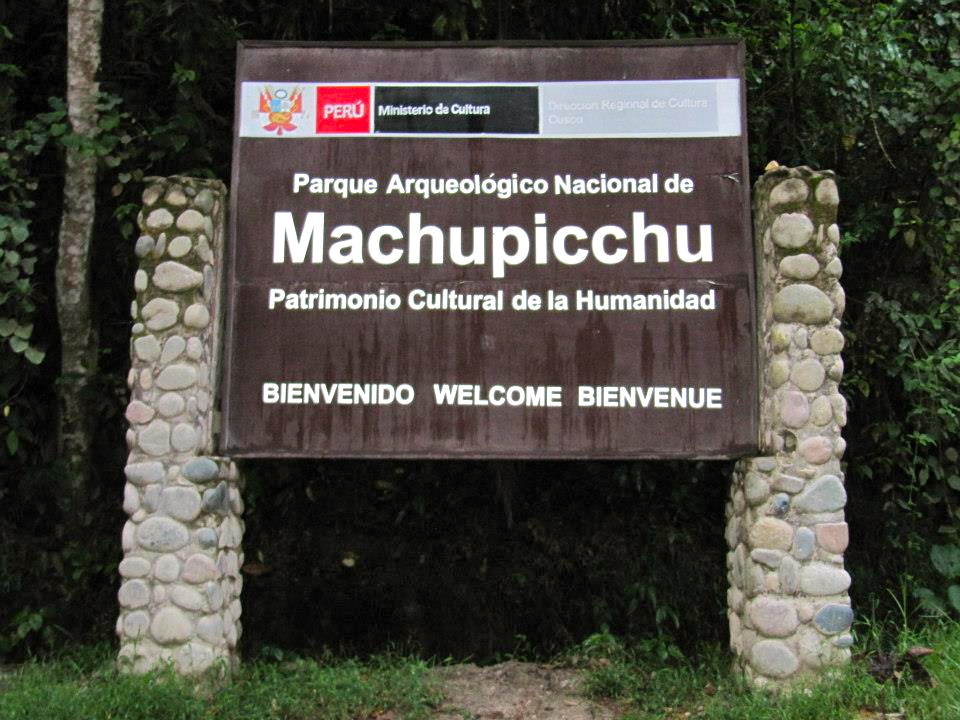 Practically skipping with excitement at this point, we are stopped abruptly at the foot of the staircase that would lead us up through the rainforest and towards the clouds where Machu Picchu stood. The steps are double high, cut from giant slabs of stone and placed expertly into the side of the mountain. The staircase cuts straight through the switchbacks of the road, roughly following Hiram Bingham's famous 1911 quest to the summit. We settle into a slow rhythm, ignoring the burning in our muscles and the protests of our minds as the lactic acid pools angrily in our legs. Every so often a bus comes tearing around the gravel corners forcing us to scurry off to the side.
After about an hour of climbing, the forest fell away, opening up to reveal…a ticket booth.  The moment is so anti-climatic I feel a little cheated. After slugging uphill for roughly 2000 vertical feet I (foolishly) expected to be rewarded by the sight of Machu Picchu looming large and majestic. Instead, I joined the small queue forming at the entranceway and wait for our turn to enter the park.
Through the gates at last, we follow the small crowd along the stone pathway, anxious to lay eyes on this world wonder. One of my travel companions veers off to explore what looks like a doorway – speechless, she turns and gestures for us to come join her.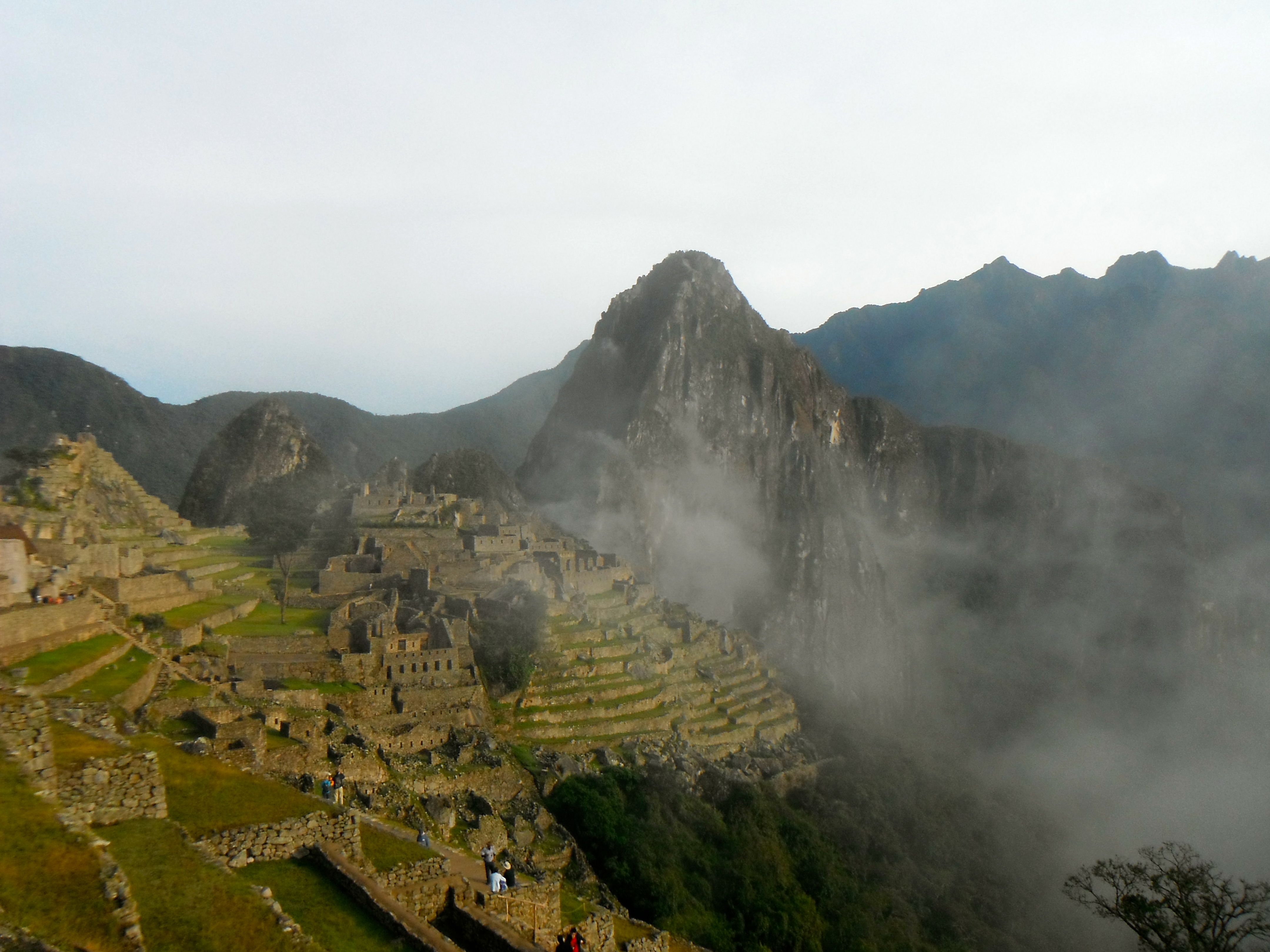 I had starred at pictures of this mountain a countless number of times in the months and weeks leading up to this day, but nothing could have prepared me for the moment I laid eyes on Machu Picchu. As the early morning sun evaporated the clouds to reveal its mighty peak towering over an ancient city carved of stone, I am filled with an overwhelming sense of awe.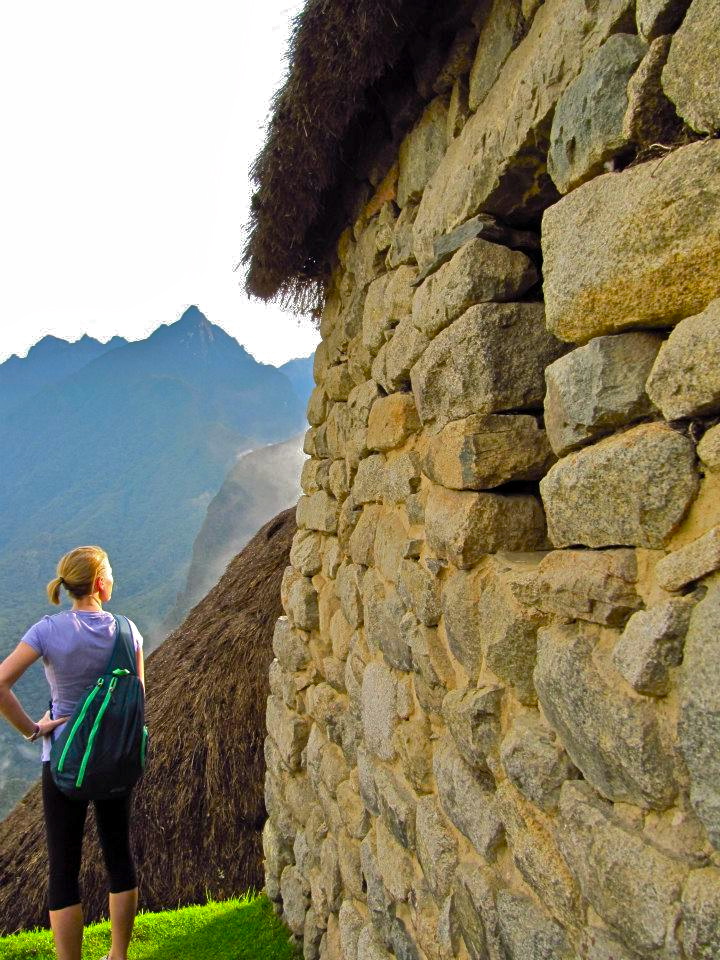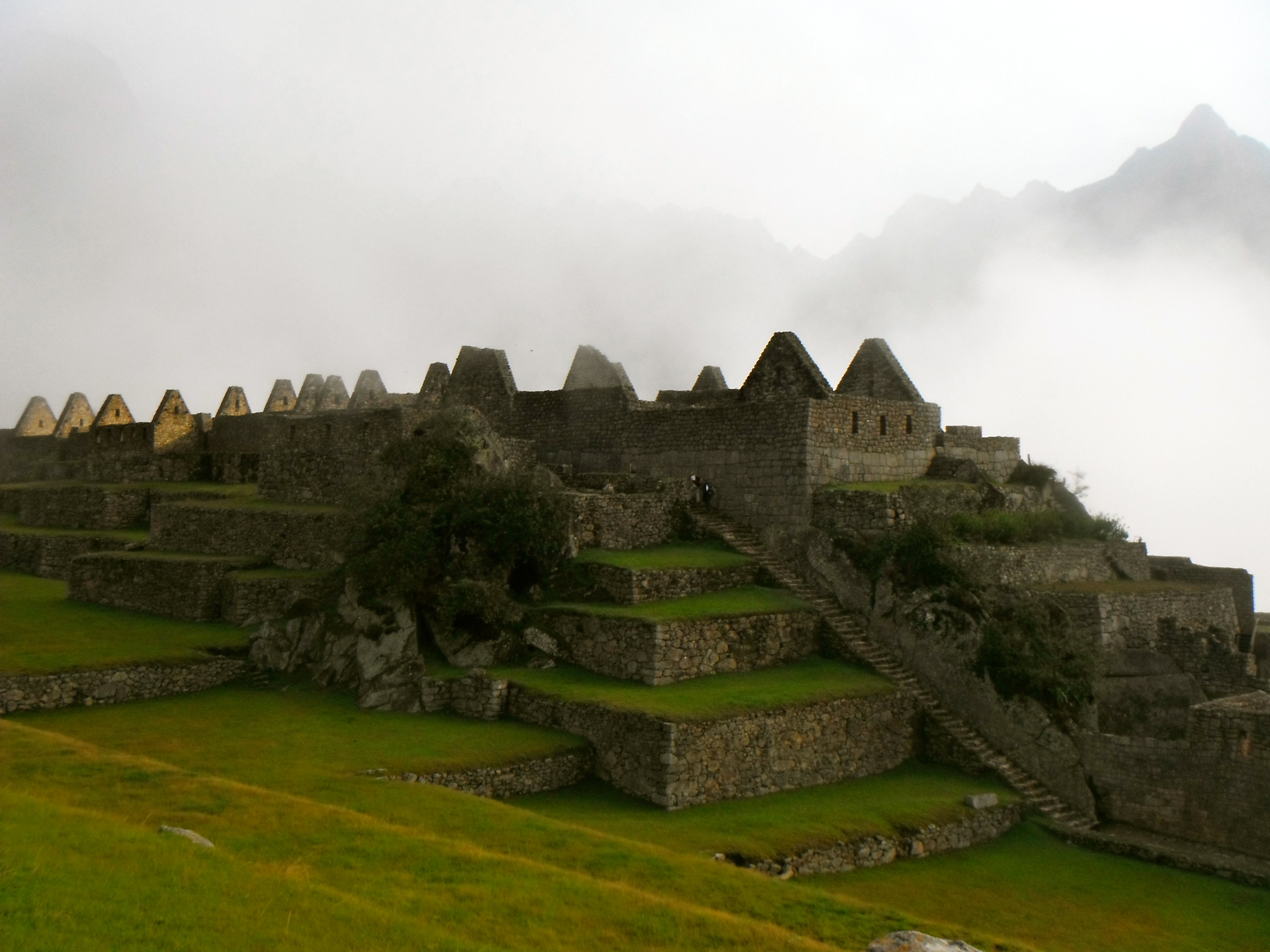 Rows of grassy terraces line the mountainside, the remnants of Inca farming and agriculture practices. Stone staircases connect structures once thought to house families, educational institutions, celestial observatories, and places of worship. Twenty-four thousand feet in the sky, in the middle of the Amazonian forest, I am humbled by the incredible skill and ingenuity of the Inca peoples.
And then, there were LLAMAS! I had hoped that these hilarious creatures would be there to greet us at the top of Machu Picchu, but the closeness of our encounter exceeded even my wildest dreams.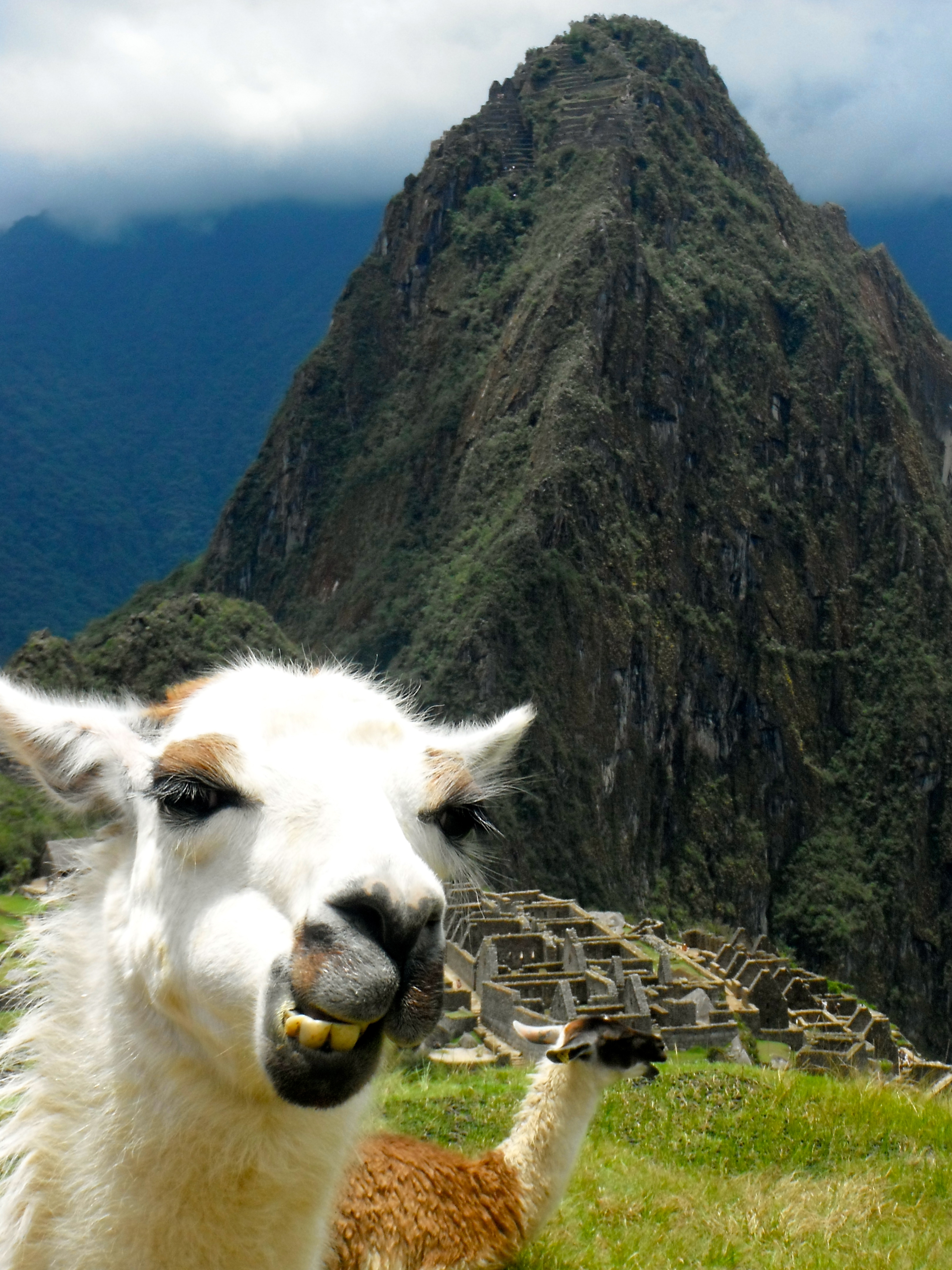 As if climbing 2000 vertical feet from Aguas Calientes to Machu Picchu wasn't enough, my courageous (and ridiculously fit) travel companions decided to sign up for a second hour-long slug up Machu's sister mountain Wayna Picchu in order to take in a bird's eye view of the ruins. The number of visitors allowed up to Wayna Picchu's peak is restricted to several hundred each day. With thousands visiting Machu on the daily, purchasing tickets online in advance is the only way to guarantee your spot – coincidentally, it also kept us from chickening out after what has already been a fairly arduous morning climb.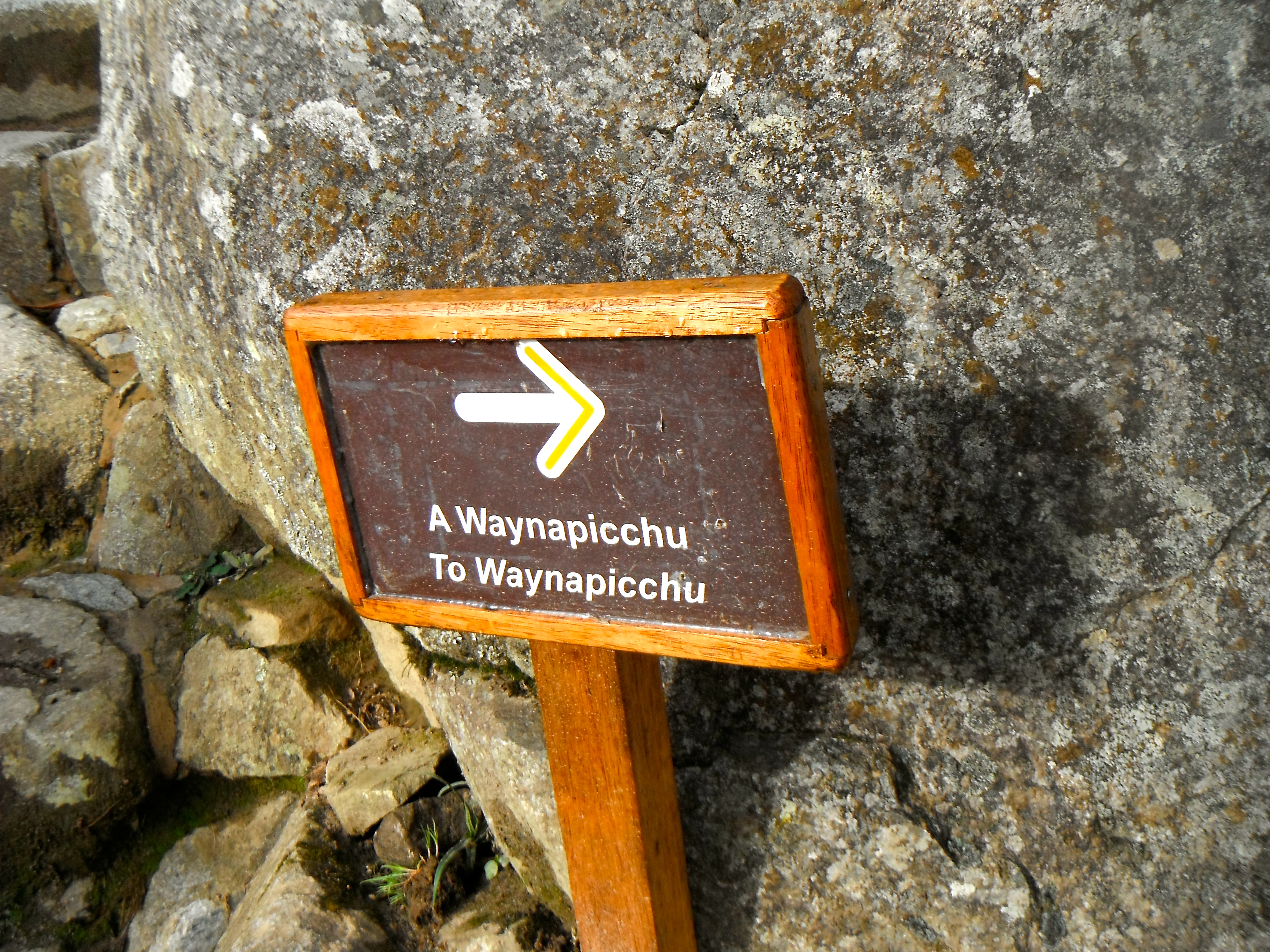 In retrospect, the initial climb to Machu Picchu was merely a warm-up compared to the climb up Wayna. The trail soon had us scrambling up near vertical staircases, many completely open to the rock face below.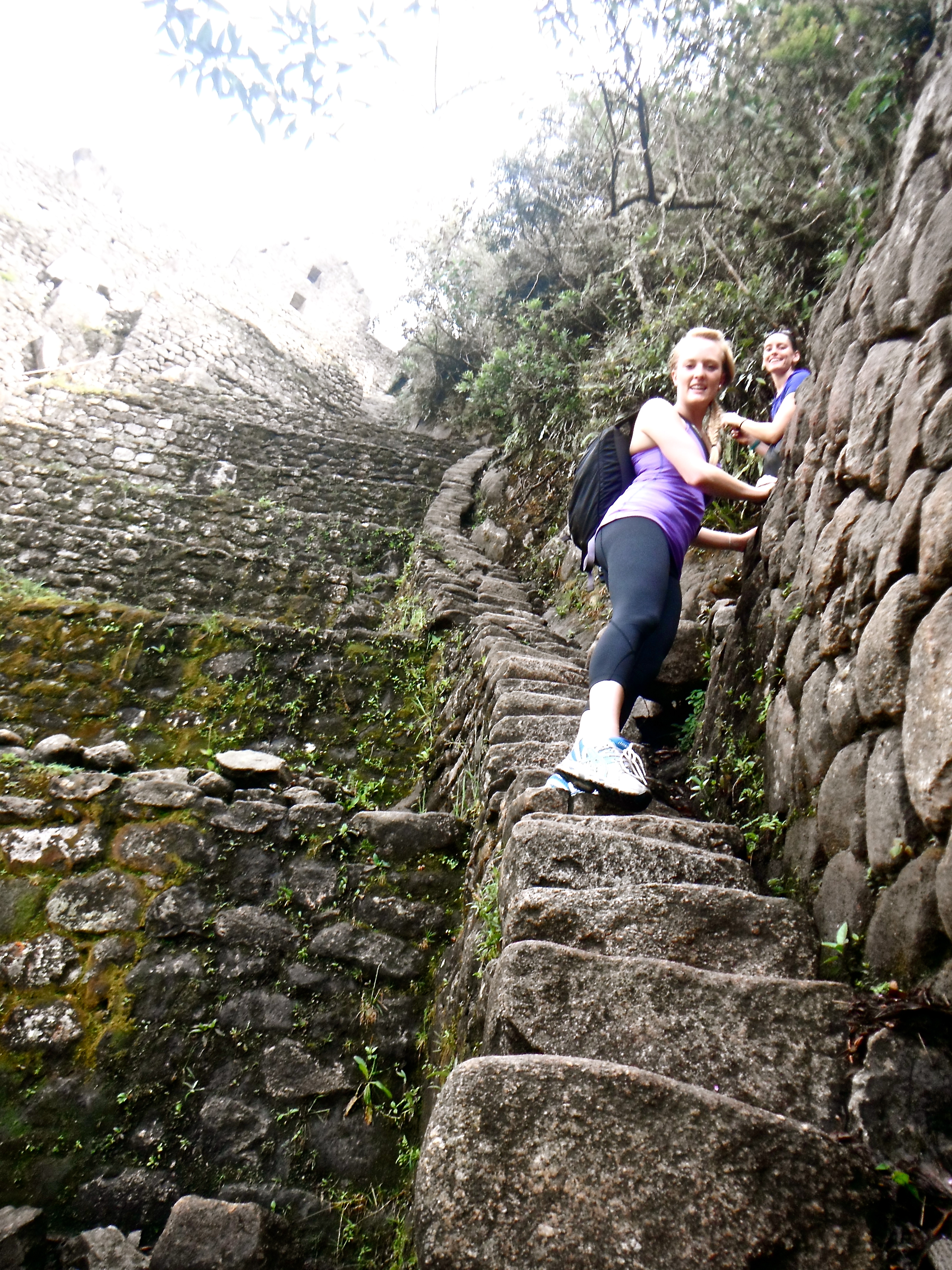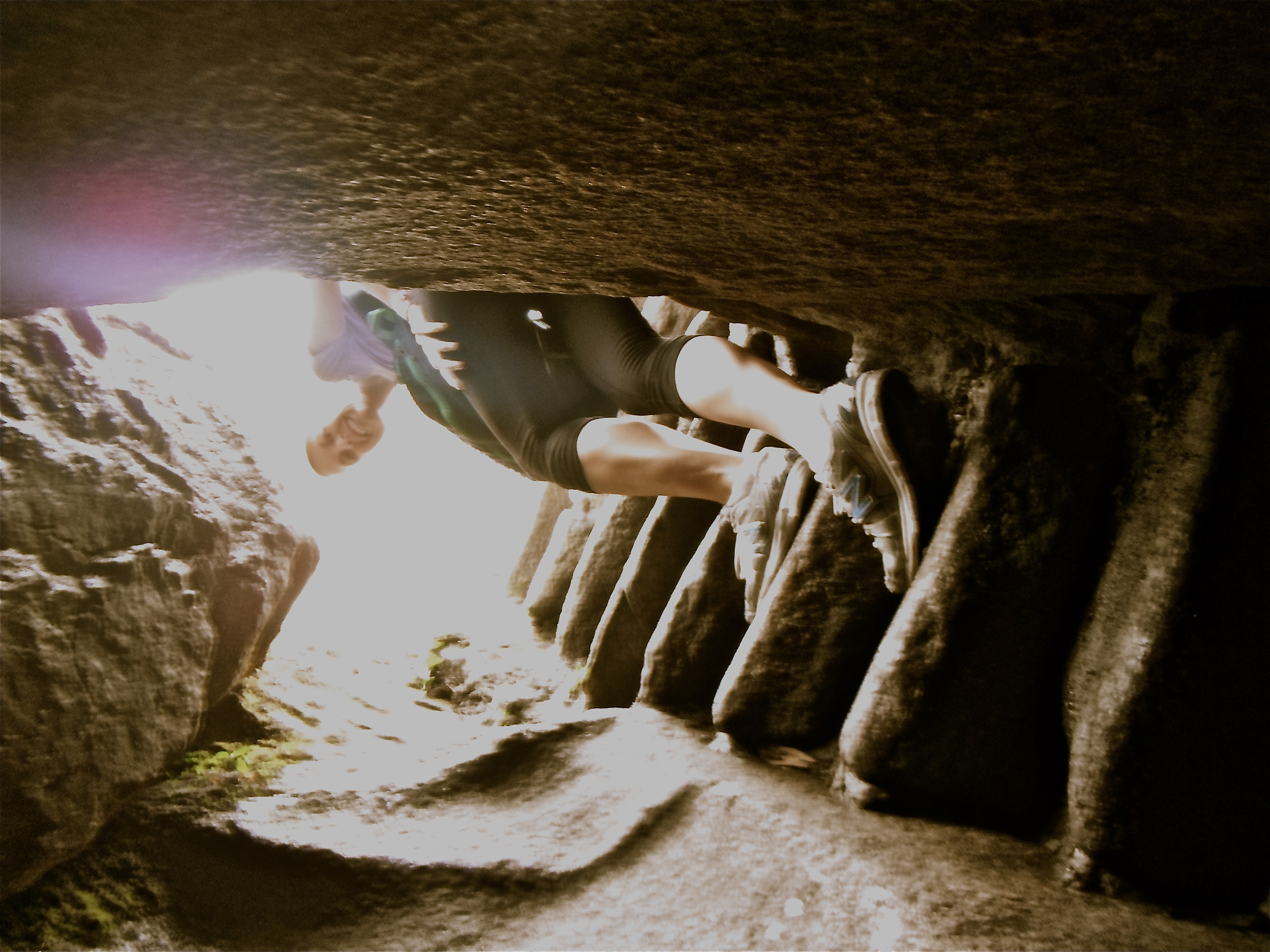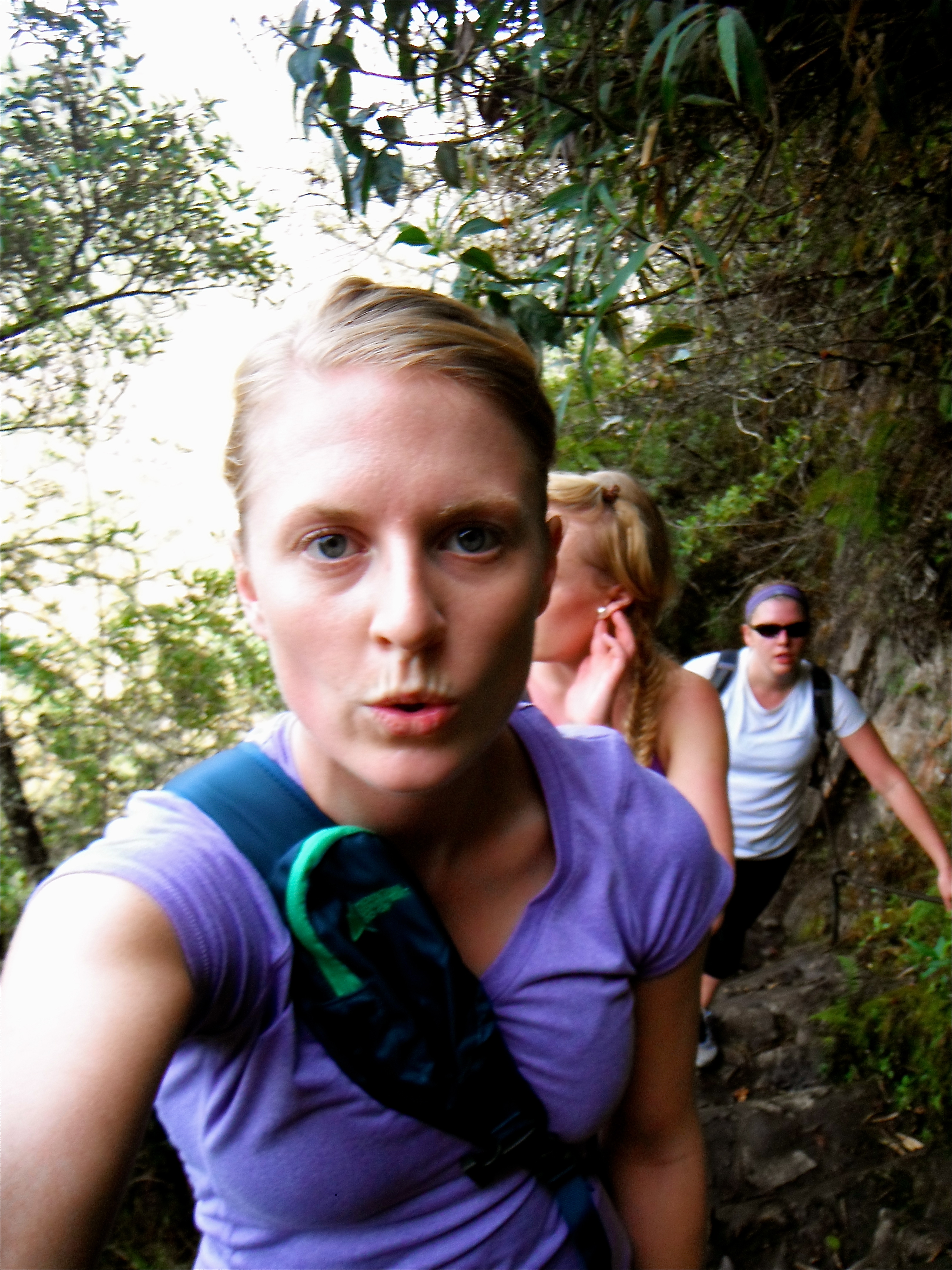 For risking our lives all our efforts, we were treated with break taking views of Machu Picchu and the ancient city below.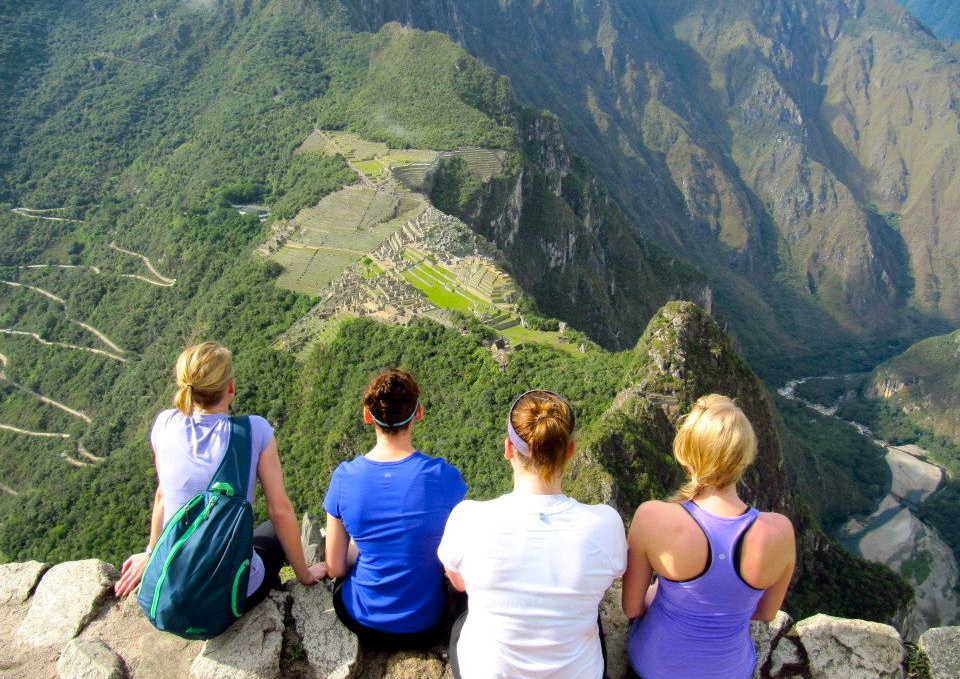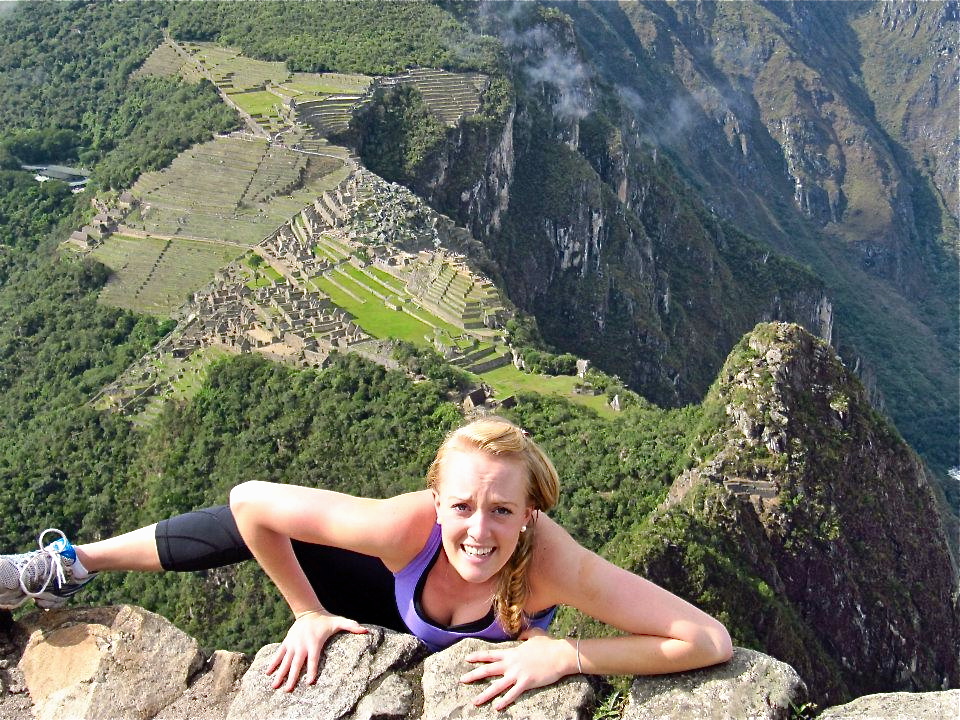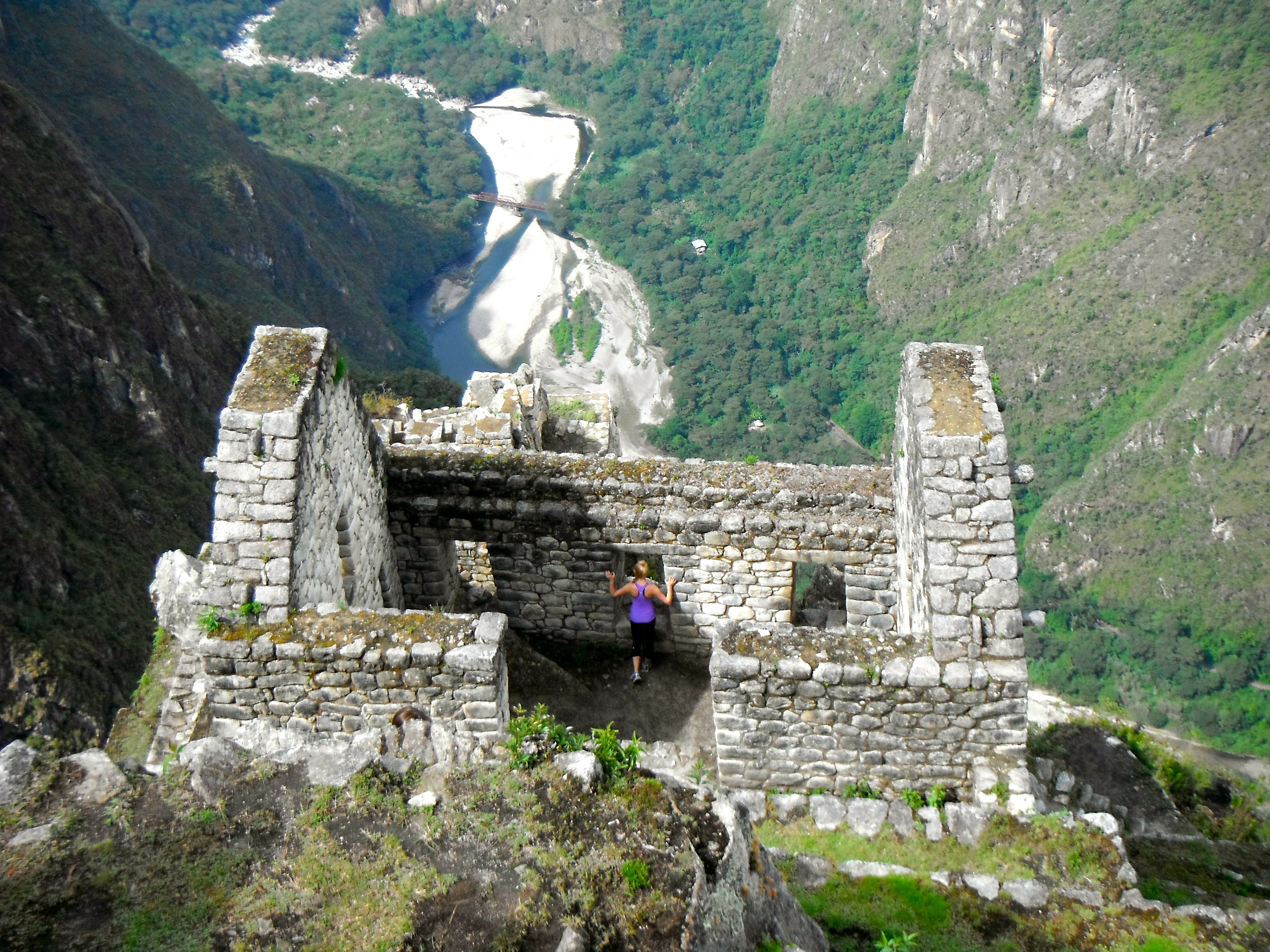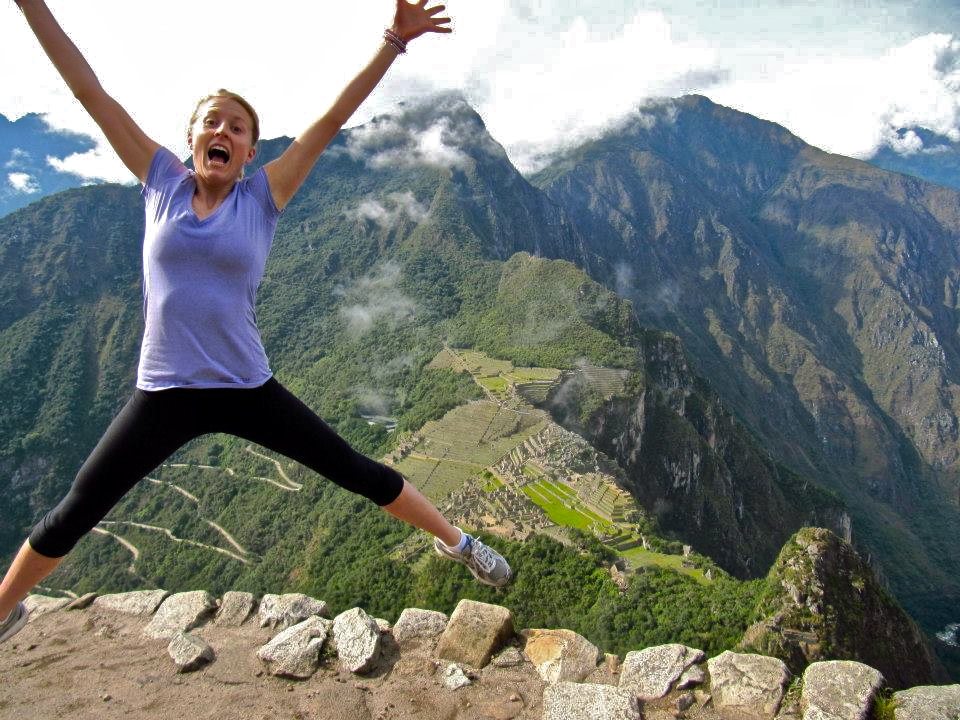 The afternoon light began to fade and it was time to say goodbye to the secrets and stone of Machu Picchu.  With knees wobbling at every step, we began the descent back to Aguas Calientes. As if they had been holding out so as not to ruin this perfect day, the skies finally let out a sigh of relief and released their tropical rain.
We marched right back to Chez Maggy, the charming wood-fire pizzeria around the corner from our hostel where we had indulged at the night before. Authentic Peruvian cuisine? No. But the gracious owner, secret spicy sauce and pitchers of sangria had us happily coming back two nights in a row during our stay in Aguas Calientes.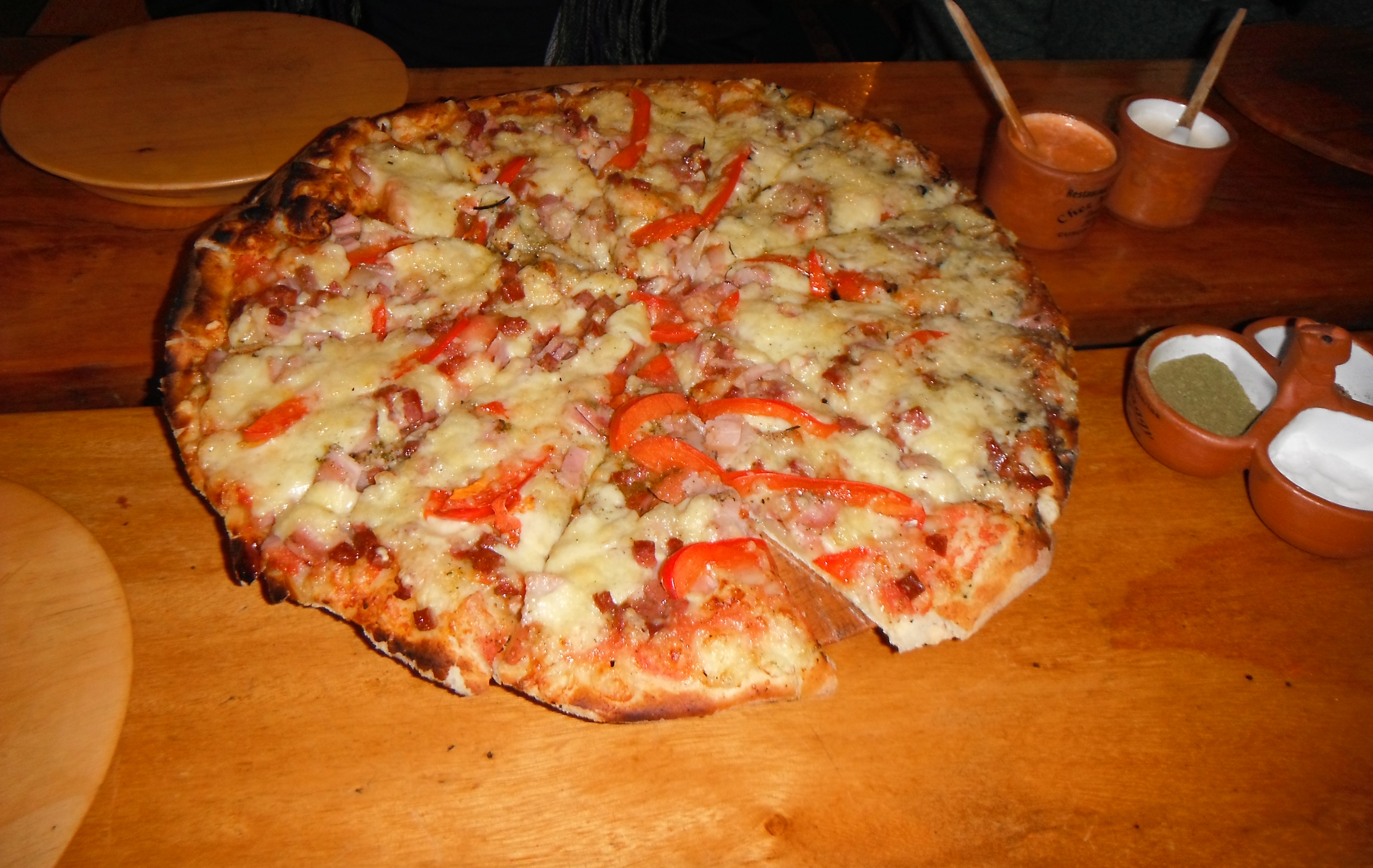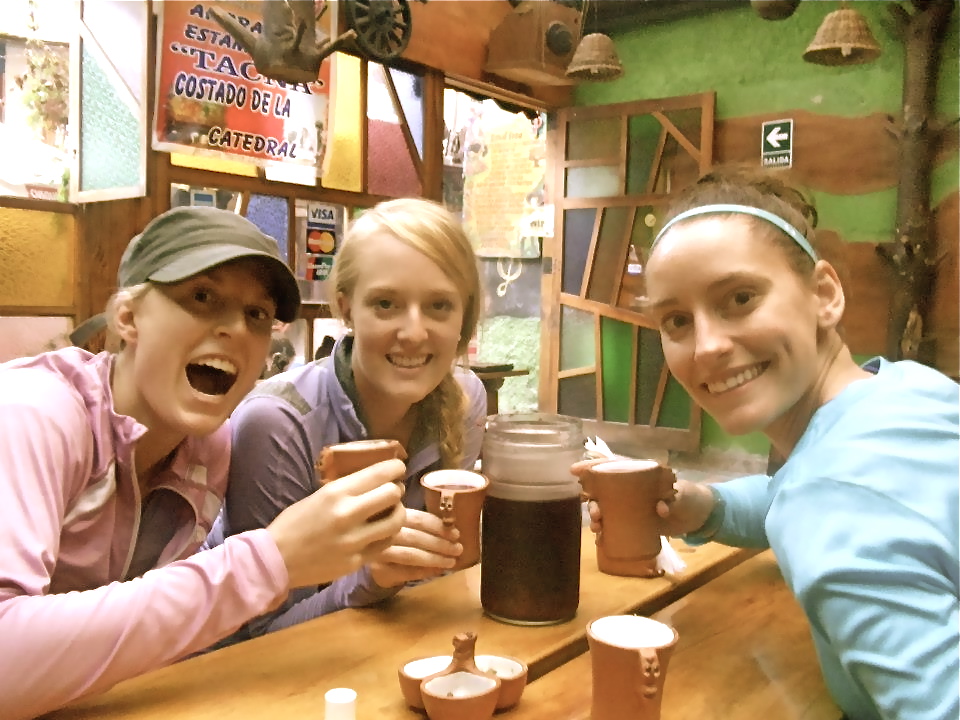 Just over twelve hours later we were back in our bunks, drunk off roughly one glass of wine and an entire day spent basking in the wonder of Machu Picchu.
---
PRACTICAL TIPS FOR THE WANDERING SOUL
Inca Rail provides an affordable and pleasant ride to Aguas Calientes — look for their office in a corner of Cuzco's Plaza de Armas. 

If not short on time, consider signing up for the four-day trek of the Inca Trail, the famous trail laid traced by the Incas from Cuzco (or more accurately, the trailhead at 'km 82') to Intipunku (the Sun Gate) at Machu Picchu. This 'classic' route books up well in advance (like, 2-3 months well in advance). Out of luck? Consider one of the alternative routes, such as the 3 Day Huchuy Qosqo Trek that will give you a taste of the open road and Inca ruins along the way to boot.
Visit Chez Maggy's  (Pachacutec 156) and smuggle as much of their spicy dipping sauce back to me as you can. I beg you.
Pack water, lots of it. I swore by Pristine Water Treatment drops, allowing me to travel light and save $$$ on endless purchased bottled water.
---
Did you enjoy this post? If so, please consider sharing on Facebook, Twitter, or via Email through the icons below.